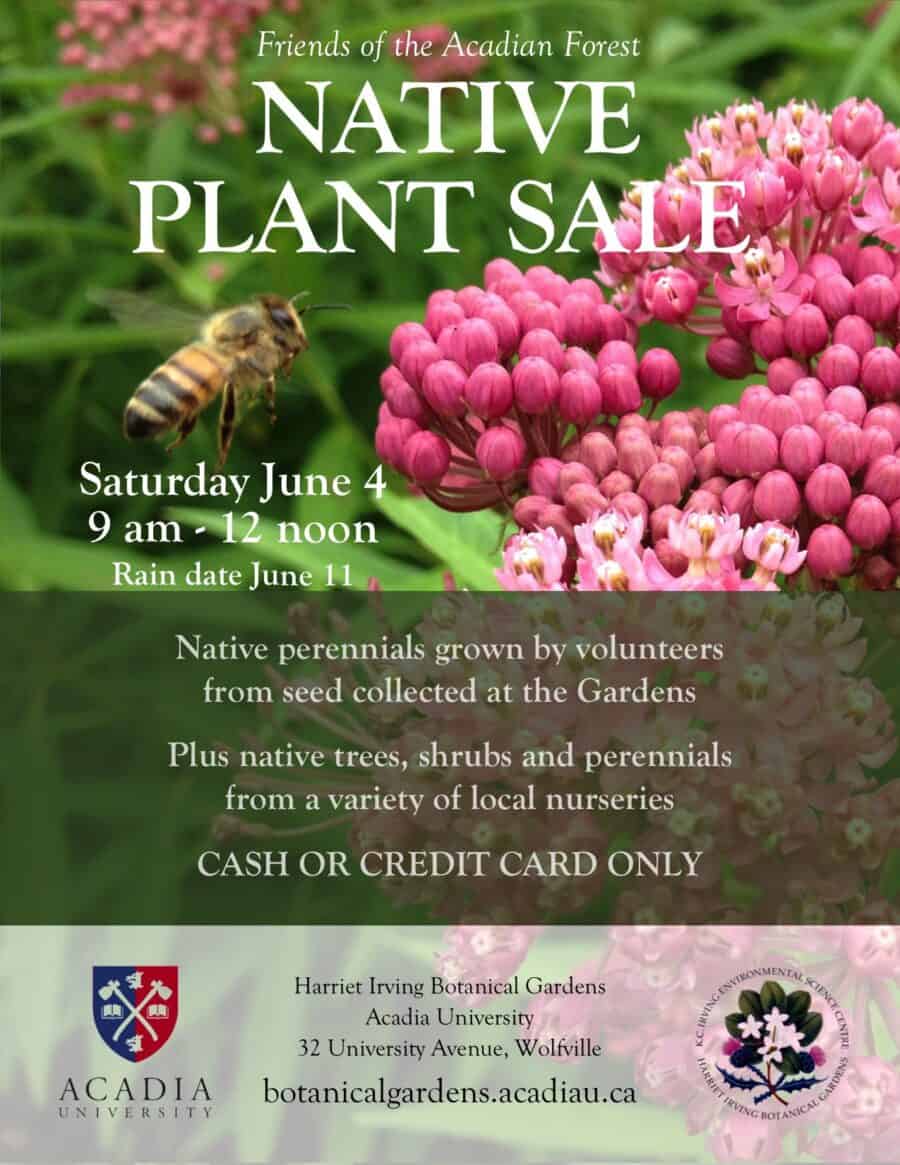 WHY GROW NATIVE?
Growing with native plants helps support biodiversity, creates habitat for wildlife, eliminates the need for chemical inputs and gives you and future generations lush green gardens to enjoy!
The Friends of the Acadian Forest volunteer Society will have a wide selection of native plants available. These plants have been grown from seed collected in the garden. Friends plants will range in price from $5-$8. All plants are 2-3 years old and ready to plant in your garden as soon as you take them home!
All plants at the sale will be native to the Acadian/Wapna'ki Forest Region. If you're not sure what the range is for a plant you can look it up on Go Botany.
VENDORS
Baldwin Nurseries from Falmouth will be attending the sale again this year with a great selection of native trees, shrubs, grasses and perennials. Baldwin's plants will be for sale at nursery prices and CASH ONLY.
If you want some help with ecological restoration gardening, the wonderful Bridgewater company Helping Nature Heal will also be in attendance.
We are welcoming a new vendor this year, The Nova Scotia Invasive Species Council to help educate individuals about what invasive species to avoid planting in home gardens.
WHERE IS THE SALE THIS YEAR?
To be more COVID friendly and to give everyone a chance to walk through the beautiful Harriet Irving Botanical Gardens and see examples of native plants in their appropriate habitats, we're holding the sale outside on the Quiet Lawn beside the Marsh. Volunteers and signs will lead you to the sale from the Main Garden Gates.
WHAT PLANTS WILL BE AVAILABLE?
View the posters below to find out what plants we have in our inventory and learn more about their ideal growing conditions.