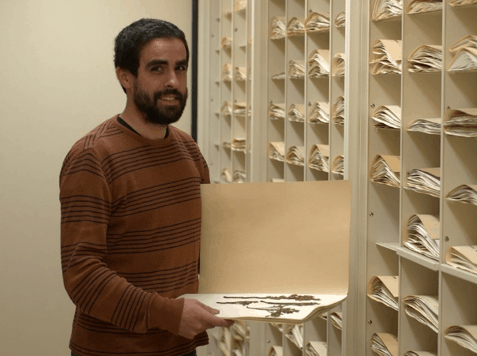 The K.C. Irving Environmental Centre houses the Irving Biodiversity Collection which is comprised of the E.C. Smith Herbarium, the Harriet Irving Botanical Gardens, and the Acadia Seed Bank. The Irving Biodiversity Collection is supported by an institutional commitment to sustaining, preserving, and curating biodiversity within the Acadian Forest Region.
The E.C. Smith Herbarium was constructed around 2000 and opened in 2002, thanks to a generous donation from the family of Kenneth Colin Irving (1899-1992), a successful businessman and distinguished alumnus of Acadia University. The Herbarium increases our scientific understanding and capacity for the conservation of the Acadian Forest Region's biodiversity by providing hundreds of thousands of biological samples to the global scientific research community.
The Harriet Irving Botanical Gardens consist of nine Acadian Forest Region habitats as well as a Medicinal and Food Garden, Walled Garden, Herbaceous Border, Experimental Garden, and a public Conservatory, all on six acres. Together, they embody the importance of conservation, the value of research, and the aesthetic possibilities of native plants. Importantly, the gardens constitute a living gene bank for the native flora of the Acadian Forest Region, supporting researchers dedicated to the recovery and protection of endangered plant species.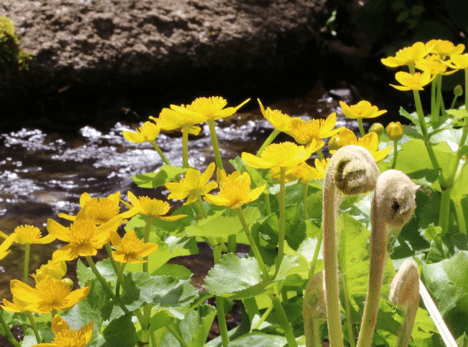 The Seed and Tissue Bank Program at Acadia is uniquely focused on the conservation of native plants from within the Acadian Forest Region and its associated wetlands. To date, more than 75 native species, including many rare and endangered species, have been collected, studied, and stored. The Acadia Seed Bank also makes extensive use of tissue culture facilities in the K.C. Irving Environmental Science Centre. Tissue culture procedures can provide benefits in propagating and preserving native plant germplasm.