At the K.C. Irving Environmental Science Centre and Harriet Irving Botanical Gardens, we investigate the natural world through environmental study in the Acadian Forest Region and its wetlands.
The Harriet Irving Botanical Gardens offer an exceptional opportunity for researchers to work within a living laboratory. This setting and its extensive resources – laboratories, gardens, greenhouses, and a world-class herbarium and seedbank combined with local businesses and agricultural partners – support students and faculty in leading-edge research.
Phytotrons, growth chambers, and mesocosms provide researchers with highly adaptable systems to understand the effects of environmental change and impacts associated with global warming. The Wetland Research Laboratory is specially equipped for the study of our unique Gulf of Maine/Bay of Fundy macrotidal environment. The hands-on study that these facilities provide is supported by analytical laboratories focused on the study of contaminants in the environment.
Student and
Faculty Research
To help inform the public and other students of the research that is being conducted In the K.C. Irving Centre, we ask researchers using the facility to prepare small informative posters, highlighting the nature of their early stage research projects.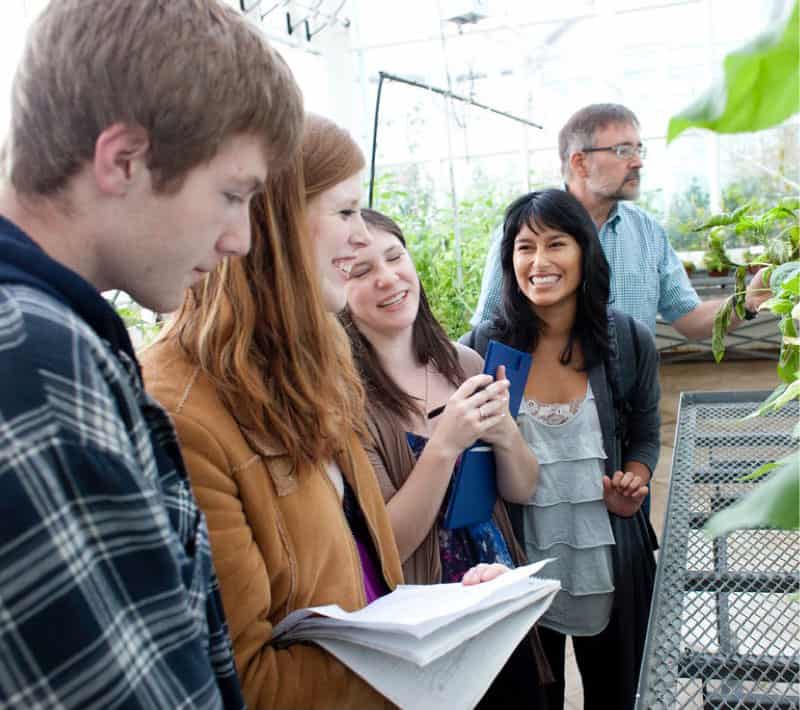 Big Meadow Bog (BMB) is a disturbed wetland habitat located on Brier Island, NS.  BMB was subject to water table restoration in 2018 which attempted to remediate historic ditching and return the wetland to its natural state. BMB is also affected by large...

See My Story

Wastewater surveillance has been applied to uncover virus outbreaks, provide information on drug consumption and vaccination uptake, and assess collective exposure to environmental stressors such as environment and food toxins. Collecting wastewater for analysis of chemicals and viruses shed by humans provides an unbiased,...

See My Story
E.C. Smith Herbarium

The E.C. Smith Herbarium houses the largest collection of dried plants and fungi in Atlantic Canada. These preserved plant specimens and associated data are available for scientific study and maintenance of biodiversity, particularly within the Acadian Forest Region.

Learn More

Seed and Tissue Bank Programs

Plant biodiversity is threatened around the world, and our Acadia Seed Bank is a model for preserving it.

Learn More

Analytical Labs

Pollution is among the most serious threats to the natural world. Our interdisciplinary lab space brings together faculty and students from the chemistry, environmental science, biology, and engineering departments to study and measure environmental contaminants to provide the information required for effective management and remediation.

Learn More