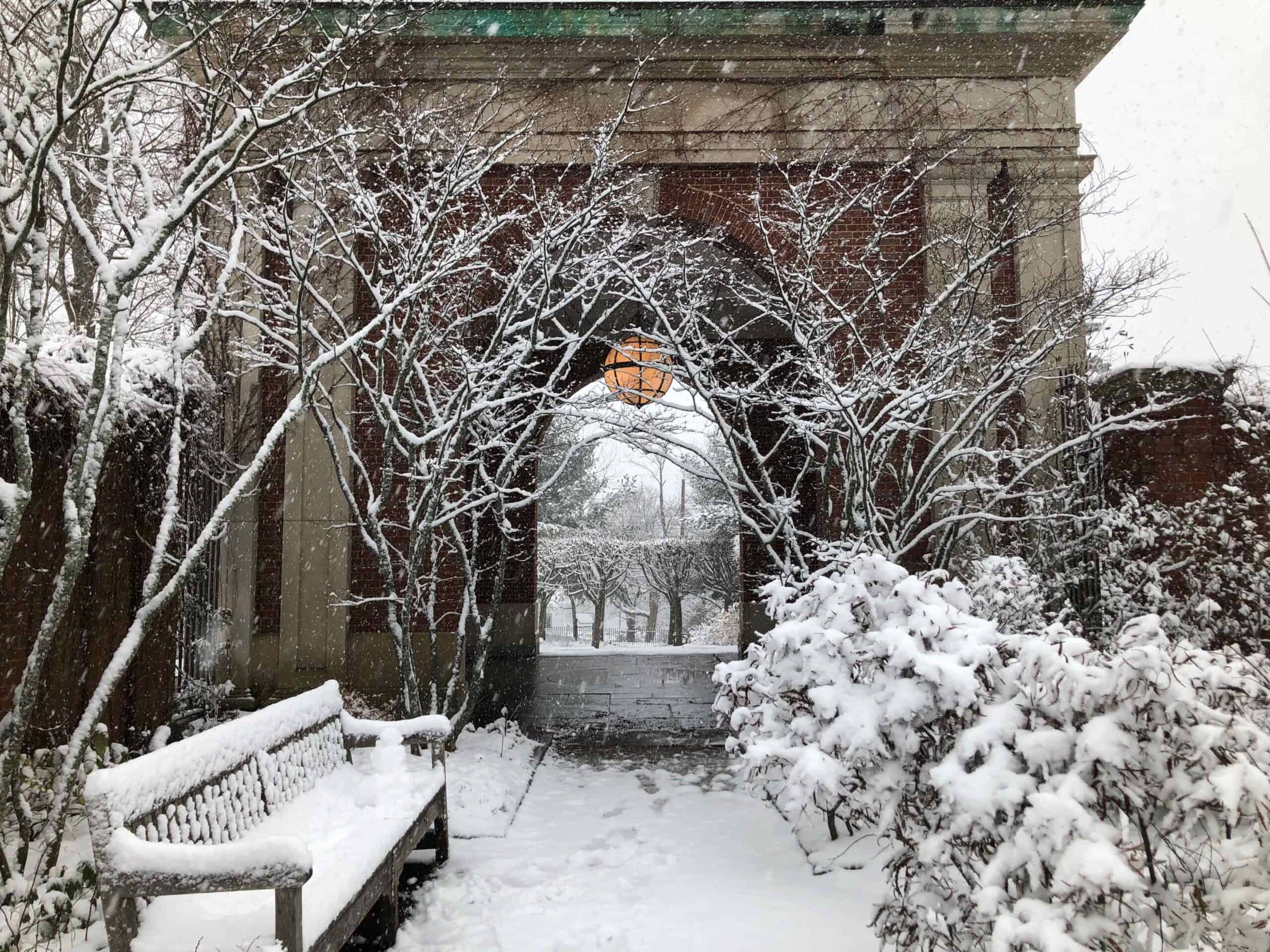 Welcome to the Harriet Irving Botanical Gardens.
They are beautiful, serene, and stimulating – perfect for a contemplative walk in nature, a field trip or a tour.
The Harriet Irving Botanical Gardens consist of nine Acadian Forest Region habitats as well as a Medicinal and Food Garden, Walled Garden, Herbaceous Border, Experimental Garden, and a public Conservatory, all on six acres. Together, they embody the importance of conservation, the value of research, and the aesthetic possibilities of native plants. Importantly, the gardens constitute a living gene bank for the native flora of the Acadian Forest Region, supporting researchers dedicated to the recovery and protection of endangered plant species.
Come enjoy the Gardens and:
• Take a casual stroll along the pathways.
• Have a picnic (there are no litter bins, pack out what you pack in.)
• Play, sit and cartwheel on the lawns.
• Relax on the benches.
• Take a note pad and camera to record observations.
• Admire the wildflowers, leaving them undisturbed for others to enjoy.
LOCATION:
Proudly located in Mi'kma'ki, the ancestral territory of the Mi'kmaq People, the K.C. Irving Environmental Science Centre and Harriet Irving Botanical Gardens are located at Acadia University, 32 University Avenue, Wolfville, NS, B4P 2R6, Canada. The entrance to the Gardens is located off University Avenue, to the far left of the main entrance of the building. Look for the cast iron archway featuring the name of the Gardens.
HOURS:
Conservatory: All indoor facilities including the greenhouses are now reopened to the public. Masks are required when indoors on the Acadia campus.
Gardens: Open daily from dawn until dusk (weather permitting.) The gardens are closed when the winds exceed 50 km/hour or when conditions are unsafe.
Wheelchair/Stroller Accessibility: Wherever possible, the layout and routing of the pathways provides gentle grades for comfortable pedestrian and wheelchair access; however, in some areas, steps do exist.
Group Bookings: We welcome group visits with advanced reservations. Please call (902) 585-2665 to schedule your visit.
Woodland Trails:
While visiting the Gardens, you can also hike nearby trails created by Arthur Irving. Click here for a map.
A 1.5km hike through the woods follows an old brook and takes you through a variety of forest habitats. There are two shorter loops you can take if you don't have enough time for the whole trail. Trail maps are also available in the main lobby of the K.C. Irving Environmental Science Centre.
Learn more about the woodland trails here.