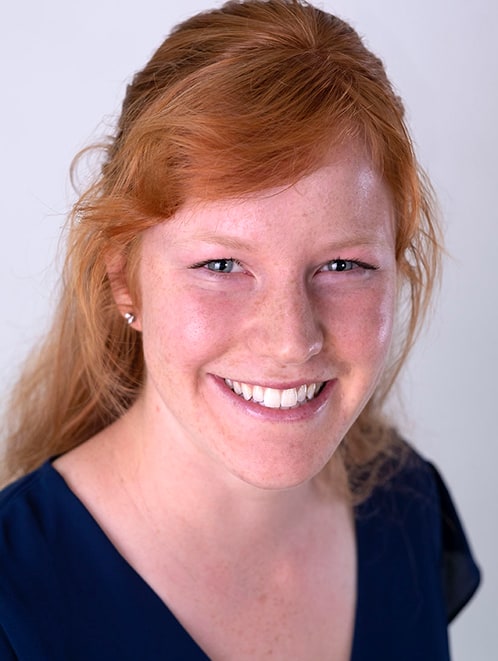 Sarah Lavallée is graduating with a special honour as she was selected as the Athenaeum and Acadia Alumni Student of the Year for 2022.
This award recognizes a student who has excelled at Acadia and embodies the Acadia spirit.
Sarah fully immersed herself in all aspects of Acadia since her arrival in 2018. She is graduating with an honours degree in Community Development and Environmental Sustainability Studies. In addition to her strong academic performance, Sarah is an accomplished varsity athlete and avid volunteer. Since fall 2021 she has been the captain of the Acadia Women's Cross Country Team and she is also a track and field athlete.
At the Irving Centre, Sarah made a significant impact on the Acadia Woodland Trails during her undergraduate. In addition to her studies, Sarah completed an internship assessing how accessibility, infrastructure and community engagement could be improved on the trails. The report will be referenced regularly when deciding how to invest in the trails.
Sarah also partnered with her friend Janine Annett to develop the Mindfulness Walking Series on the woodland trails. The pair led four-week-long walking series for different audiences. For one session tailored to students they brought in expertise from the Acadia Counselling Centre and a student from the School of Music to play guitar. Similar sessions have also been coordinated for faculty, staff and community.
Sarah also implemented an Irving Scholar monitoring program to increase scholar engagement with the trails and the sense of community among the group. This is an idea we will carry forward indefinitely as it benefits the students and the trails.
Sarah Hines, Irving Scholar Coordinator says, "Sarah constantly strengthen the bonds that students have with one another and the relationship the student community has with the town of Wolfville. Reflecting on Sarah's activities it is interesting to see how little she refers to herself as the sole "leader" of something. Sarah's strength is in bringing people together and by facilitating teamwork she is constantly elevating and enriching the lives of people around her".
Acadia is a friendly campus with engaged citizens and Sarah is the embodiment of a kind, courteous, dedicated, community minded citizen. Congratulations to Sarah on this well deserved recognition!