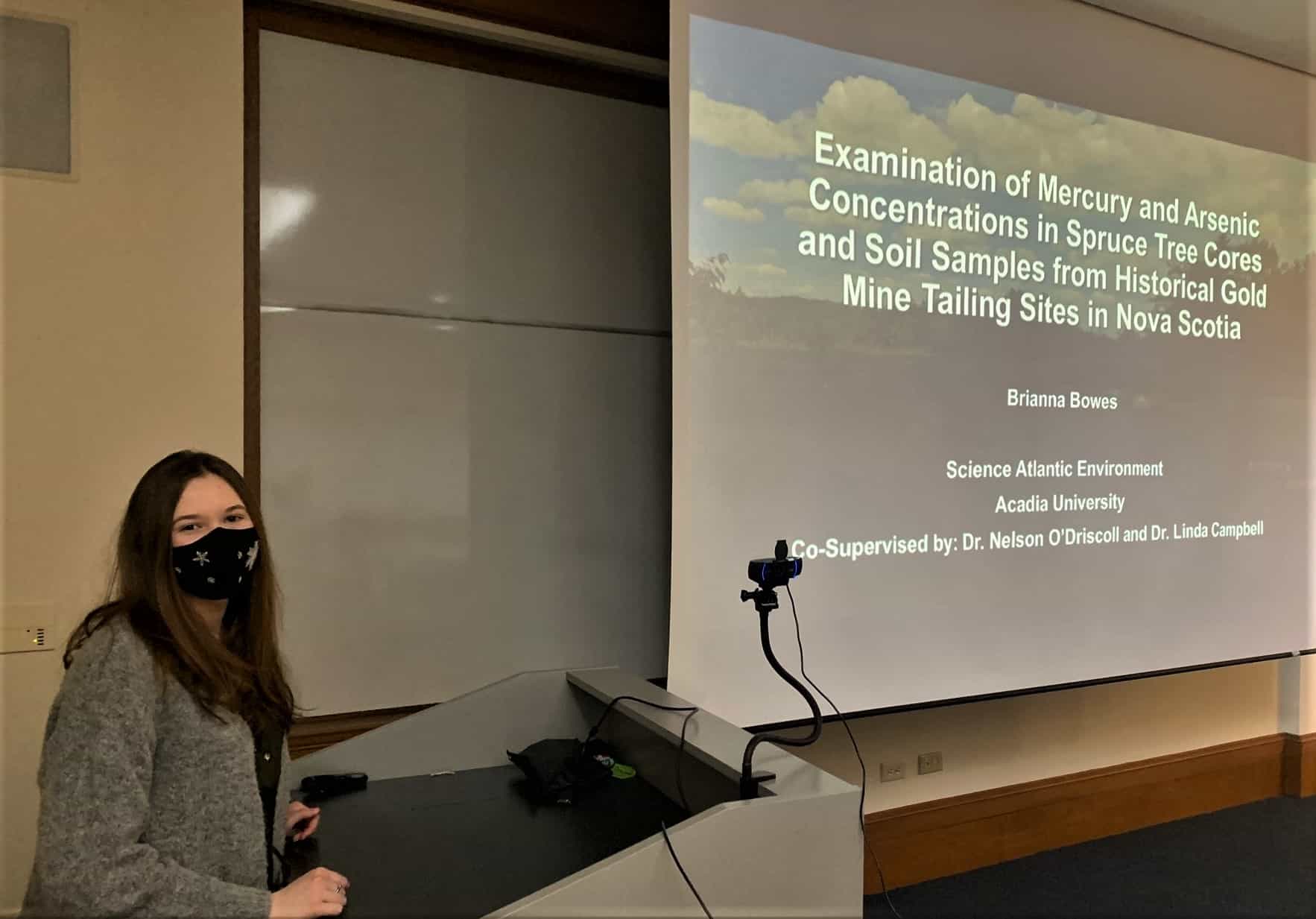 This past weekend two important Science Atlantic Conferences took place virtually. The Science Atlantic series of conferences cover many disciplines and are an important opportunity to highlight the science that takes place in our Atlantic Canadian Universities. Many Acadia biology and environmental science honours and graduate students share their research at the Science Atlantic Aquaculture & Fisheries and Biology Conference and the Science Atlantic Environment Conference.
From March 12-14th Cape Breton University hosted the Aquaculture & Fisheries and Biology Conference. The conference was split into an aquaculture and fisheries section and a biology section, each taking place in separate online conference spaces. Acadia University was well represented at the Aquaculture & Fisheries section with seven students participating from Dr. Mike Stokesburry and Dr. Trevor Avery's labs. Dr. Avery coordinated Acadia's participation in the Aquaculture & Fisheries portion and says "In 2020, the SA-AFB conference was cancelled days before it was to happen. Cape Breton University was hosting, and graciously took on the task again in 2021 to host a virtual SA-AFB conference. It was a much different experience to put all the pieces together to go virtual! In the end, this conference is all about students and, as always, they showed Atlantic Canada produces – fantastic students."
Acadia had 11 students working with seven different faculty participating in the biology section of the conference coordinated by Dr. Russell Easy. He was very pleased with the turnout "Science Atlantic 2021 was unlike any other except that is showed, once again, that research by students in Atlantic Canada is world class. Graciously hosted and coordinated by Cape Breton University the virtual conference was a resounding success attended by almost a record number of students and faculty. Given the challenges and fear of the unknown in a pandemic year, the conference succeeded in highlighting the breadth and quality of science produced by students in Atlantic Canada".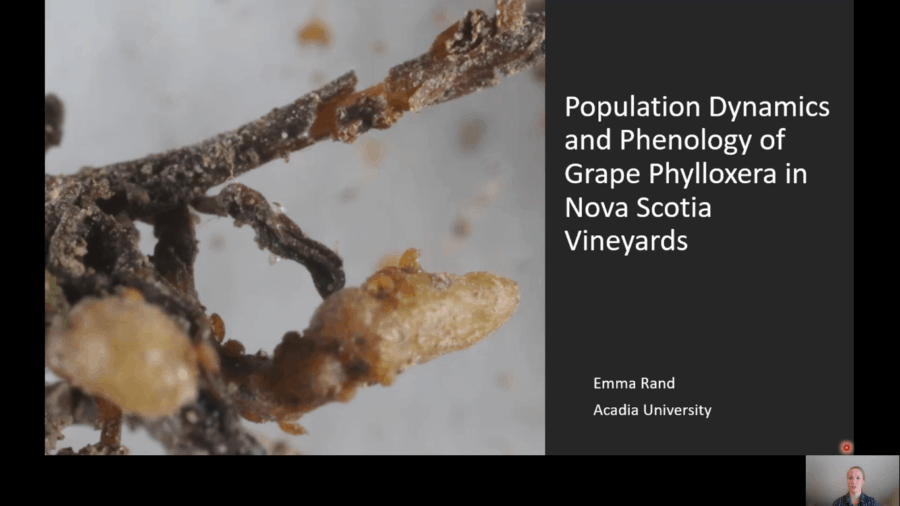 On Saturday March 13th the annual Science Atlantic Environment Conference was held virtually. This year it was hosted by Deanne Van Rooyen (UCB) and Michelle Gray (UNB). A small in-person contingent of Acadia students met with Dr. Nelson O'Driscoll to attend the conference from the K.C. Irving Center. Brianna Bowes presented her BSc ENVS honours research examining mercury accumulation in spruce tree cores from historical gold mining sites in Nova Scotia, while Molly Bradford presented her MSc ENVS proposal examining methylmercury production and accumulation in intertidal invertebrates of the Minas Basin. Molly also won the best poster prize at the conference!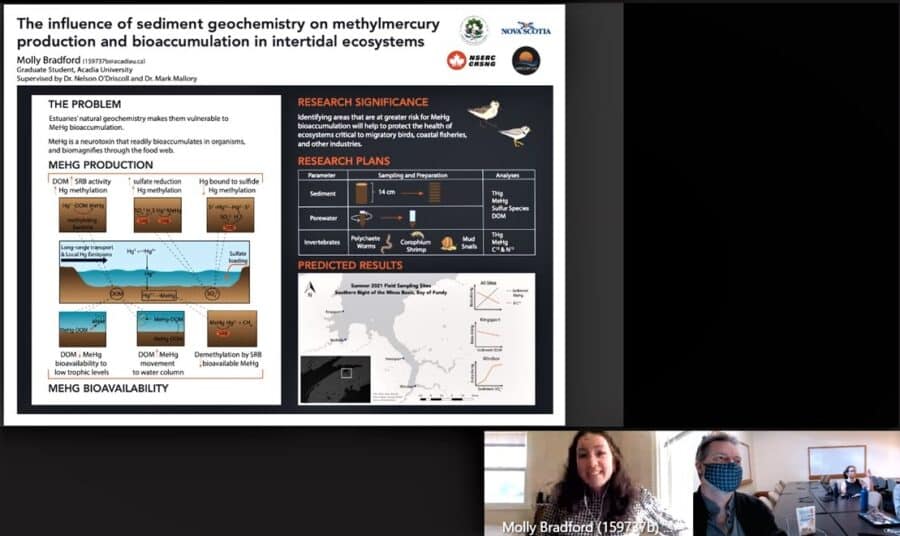 In total, 35 research presentations were submitted for the Science Atlantic Environment Conference all of which demonstrated the resilience and ingenuity of research students and supervisors over this past year. We are planning for conferences to be hosted in-person again next year.
More information on the Science Atlantic conference series can be found here.