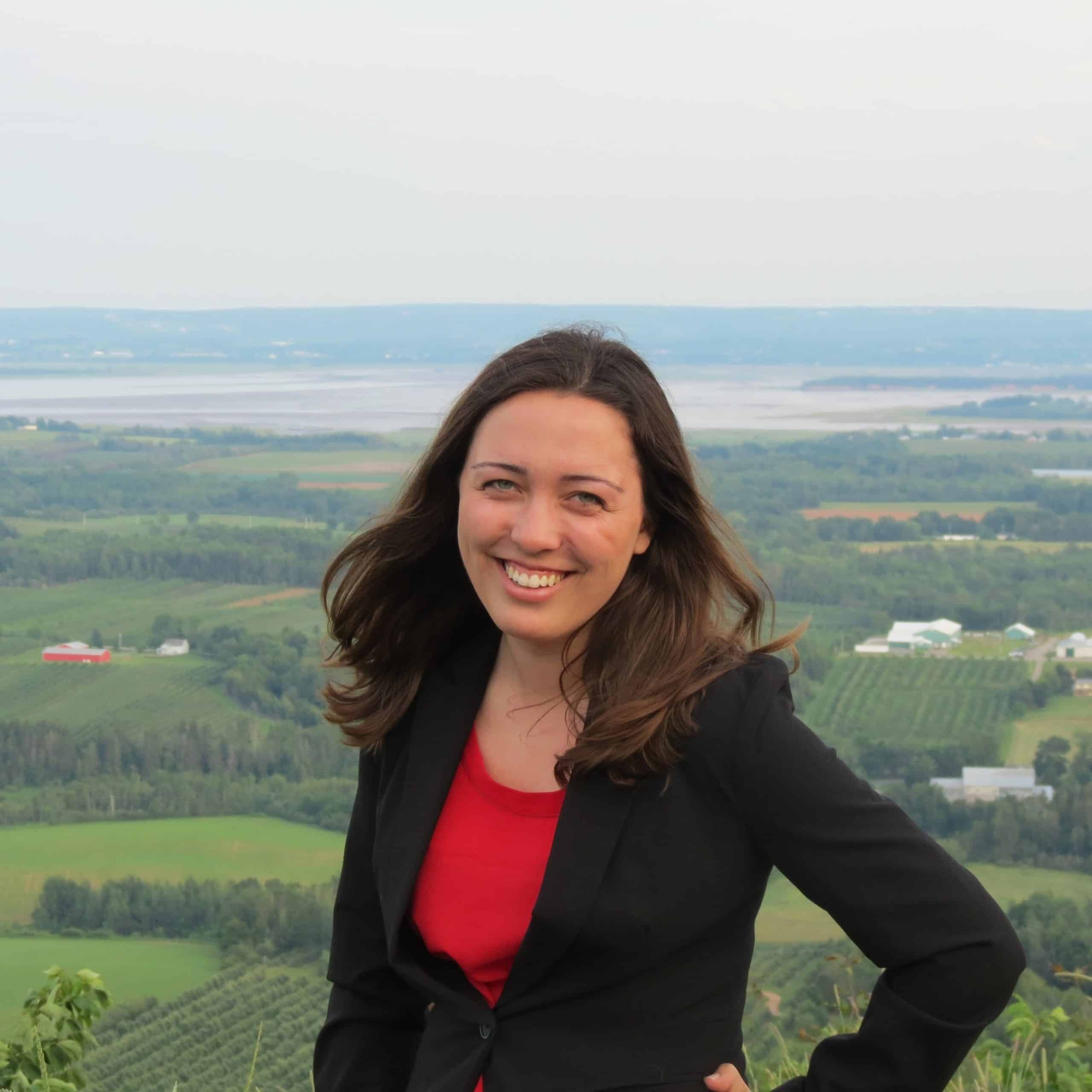 The K.C. Irving Environmental Science Centre team welcomes Sarah Hines (Fancy) in her new role as Coordinator of the Irving Scholar and Research Program. Working closely with Dr. Ian Spooner, Director of Research and Marcel Falkenham, Executive Director of Facilities, Sarah will be involved in the daily operations of the research wing and will support the Irving Scholars in their on-campus activities.
Sarah is an Acadia alumni (class of 2017) and was among the first cohort of Arthur L. Irving Scholars. Sarah graduated with Honours and Co-operative Education in Environmental Science and was awarded the University Medal in Environmental Science. After Acadia, Sarah went to Dalhousie University to pursue a Master of Science in Agriculture. Her thesis work was done in collaboration with Acadian Seaplants, a Nova Scotian founded biotechnology company, and she built on her interest in soil microbes that began at Acadia.
While completing her master's Sarah also worked for Acadian Seaplants and was involved in starting the companies soil science research lab. Recently, Sarah worked as the Research & Development Coordinator at the Aquaculture Association of Nova Scotia where she was a liaison between industry, academia and government.
Sarah has always had an interest in policy and serves as a member of the Prime Minister's Youth Council, offering nonpartisan advice to the Federal Government. Sarah is also helping local MP Kody Blois establish a Kings-Hants Youth Council and is involved in a Canada wide youth scientific literacy initiative through the CAN Youth Network. Sarah has been a long time 4-H volunteer and currently co-leads the Exploring 4-H project, introducing the youngest members to the program.
"I am excited and honoured to be returning to Acadia. Dr. David Kristie was my mentor as an Arthur L. Irving Scholar and I know I have big shoes to fill, but I'm looking forward to the challenge. I love helping people and community building, so this position is a natural fit as I work with researchers in the building and Arthur L. Irving Scholars" says Sarah.
Sarah says she hopes to increase community connections to the K.C. Irving Centre and help provide Arthur L. Irving Scholars with research opportunities that match and expand their personal interests.