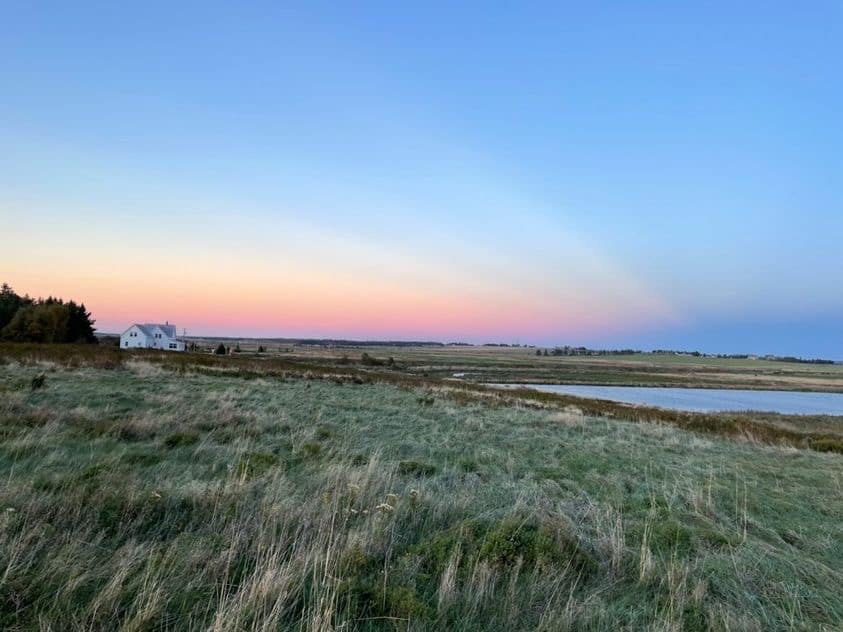 This past weekend, a group of 11 second and third year Acadia students had the opportunity to experience Beaubassin and learn about field research opportunities in biology and environmental science.
Beaubassin Research Station is located on the dykelands at the border between New Brunswick and Nova Scotia. The Research Station is jointly managed by Irving Oil, Acadia University and Ducks Unlimited Canada, with the recent addition of Université de Moncton. Beaubassin Research Station is a hub of activity for environmental and historical research by a variety of groups from university research labs to NGOs.
Students attending the workshop were selected by their first-year professors as motivated and passionate individuals that may have an interest in future environmental research through honours or graduate school. This trip awarded the students with an opportunity to put some of their classroom knowledge to practice in a field setting. This year we invited third years that were unable to attend the planned event last year due to COVID-19.
The workshop theme was "An Introduction to Environmental Change". Beaubassin was an ideal location as it offers tidal and coastal environments that define the Maritime region. These habitats are important in the context of climate change, as sea level rise predictions could have impacts on human activity in the area. Beaubassin is also rich in cultural history as a place of importance to First Nations, Acadians and British settlers. Students were able to learn about the history of Beaubassin from Dr. Aaron Taylor, an archaeologist who has studied how environmental change impacted Maritime First Nations and Acadian populations. Geoff Harding, of Ducks Unlimited, also presented on the history of Beaubassin and the conservation activities Ducks Unlimited leads in the area.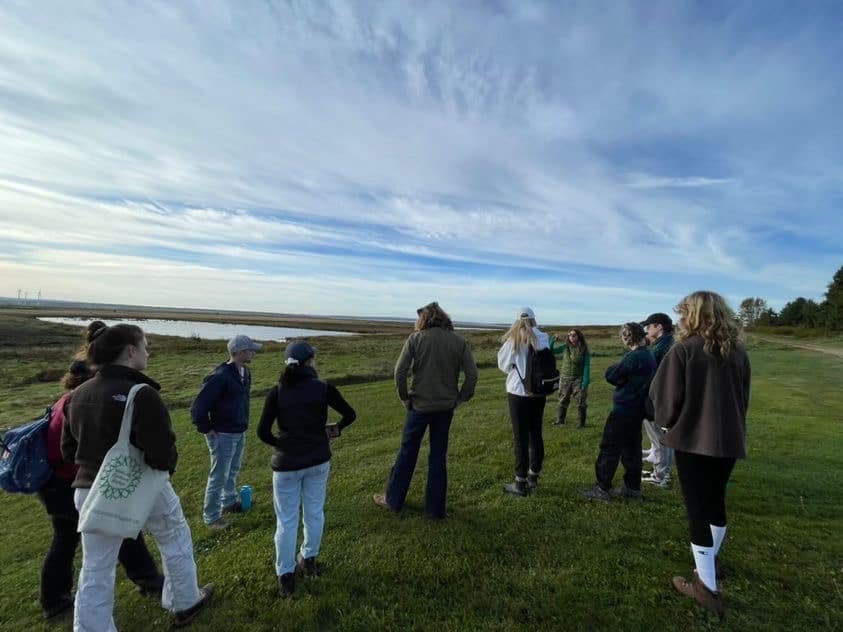 In the field, Dr. Ian Spooner and Dr. Aaron Taylor took students to Fort Beausejour to discuss human interactions with environment in a historical and modern context. Kiirsti Owen, PhD candidate at University of New Brunswick and Acadia led an interactive session on waterbirds in a changing landscape with the help of her research team. The workshop ended with Dr. Sam Andrews and Dr. Aaron Spares taking students to a fish passageway to explain the importance of fisheries biology and the long term fish monitoring research projects that occur in the area.
Taya Lucas-Desmond, second year environmental science student had this to say, "The Beaubassin Student Research Workshop was one of the most educational hands-on opportunities I've had in my university career. I got a taste of what a real Environmental Scientist does day to day!".