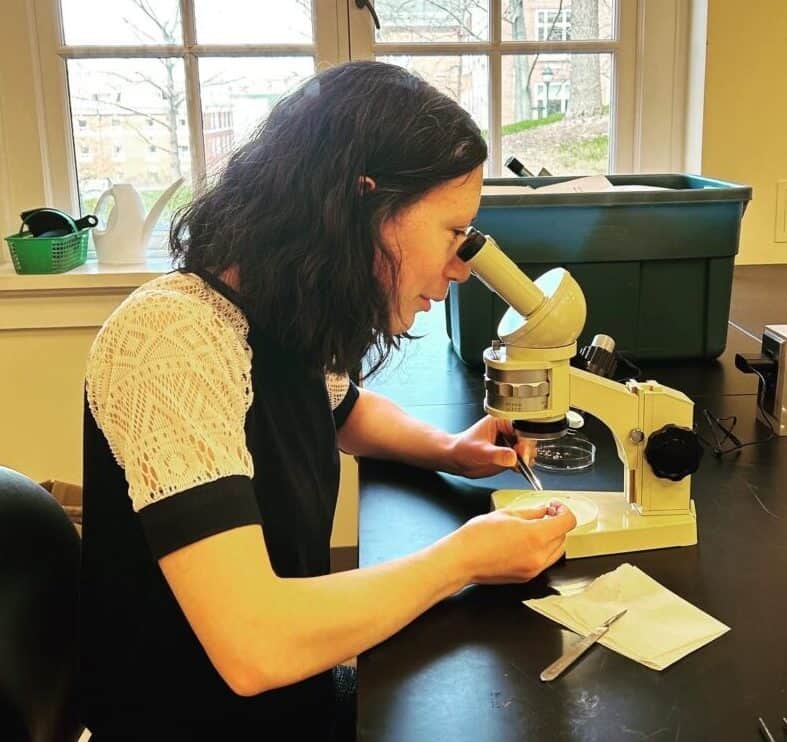 The Christmas Tree Council of Nova Scotia (CTCNS) represents over 300 Christmas tree growers who manage approximately 15,000 acres, primarily of Balsam fir. The CTCNS is committed to an active climate change adaptation strategy that includes the development and production of Balsam fir trees with traits like enhanced needle retention, ideal needle length and colour, and late flushing dates.
The propagation and field testing of these seedlings requires making copies of genetically identical individuals, a technique called clonal propagation. Once field testing is performed, clonal propagation also enables mass production and planting of trees without risking the loss of desirable traits through sexual reproduction. Somatic embryogenesis (SE), a technology of cloning plants using tissue culture, is the most promising method for mass clonal propagation in Balsam fir. SE is now increasingly used in forest conifer breeding programs but remains in the testing stage for Balsam fir. To guarantee the availability and identification of trees with desirable traits, many SE seedling lines must be generated, which requires an efficient SE protocol.
This project is optimizing the SE protocol for Balsam fir to produce and maintain new genetic lines of selected trees with preferred traits. The first stage (May-Sep 2023) involved testing both a new culture medium and dissection technique. Briefly, the steps taken were to check cones for viability, remove and sterilize seeds from viable cones, dissect seeds, and to plate embryos and megagametophytes on nutrient media plates. In total, approximately 2200 embryos were plated. Upon completion of the first stage, many Balsam fir embryos (each a unique genetic line) were producing callus, or unorganized tissue mass. Further observation suggested that some of these embryos were producing healthy SE growth that would continue to proliferate and be good candidates for preservation in the next stage of the project (Oct 2023 onward). These lines will be stored using cryopreservation, a method that preserves living tissues using very low temperatures. When ready, the tissues will be thawed and re-established in culture to produce mature embryos, which are then germinated and out planted for eventual field testing. Ultimately these lines will produce mature Christmas trees best suited to current and future (climate change adapted) conditions in Nova Scotia.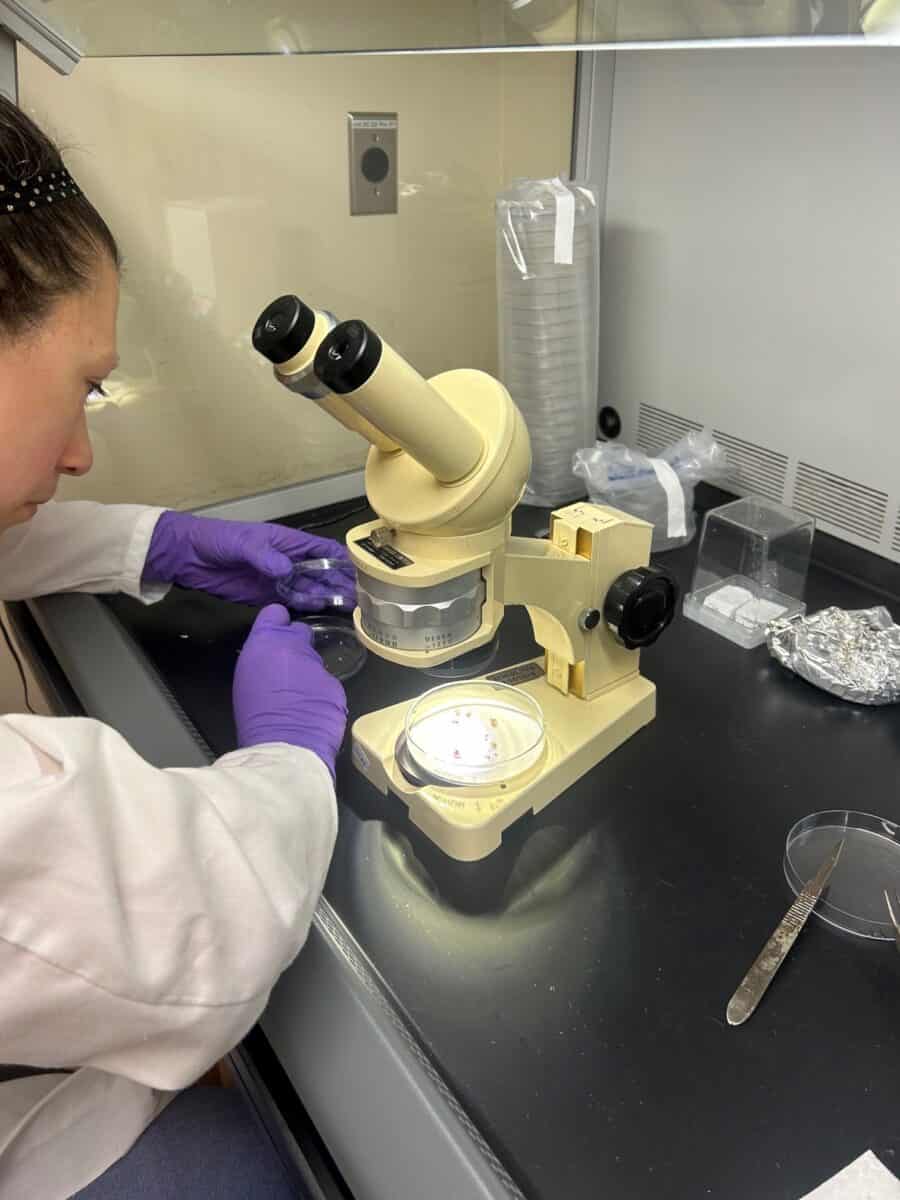 The first stage of this project was completed by Mitacs intern and Saint Mary's PhD candidate Adèle Bunbury-Blanchette, Tissue Culture Lab Manager Kendra Sampson, and Biology Technician Sarah Adams, under the supervision of the CTCNS, Dr. Zoë Migicovsky, Dr. Andrew Schofield (Dalhousie), and propagation specialist Dr. Robin Browne. As of October 2023, Acadia Biology graduate Alison Purcell is the lead technician with continued support from Kendra Sampson and the supervisory team.
Funding sources for this project include the Christmas Tree Council of Nova Scotia, the Forest Innovation Voucher Program, the Forestry Innovation Transition Trust, a Mitacs Business Strategy Internship, and a National Research Council of Canada Industrial Research Assistance Program CTO.
Our work with the Christmas Tree Council of Nova Scotia and the K.C. Irving Environmental Science Centre Tissue Culture Lab is developing improved clonal propagation methods of Balsam fir Christmas trees. This work is essential to ensuring Nova Scotia Christmas tree growers can meet consumer demand and respond quickly to changing climate conditions.

Dr. Zoë Migicovsky, Tier II Canada Research Chair, Acadia Biology