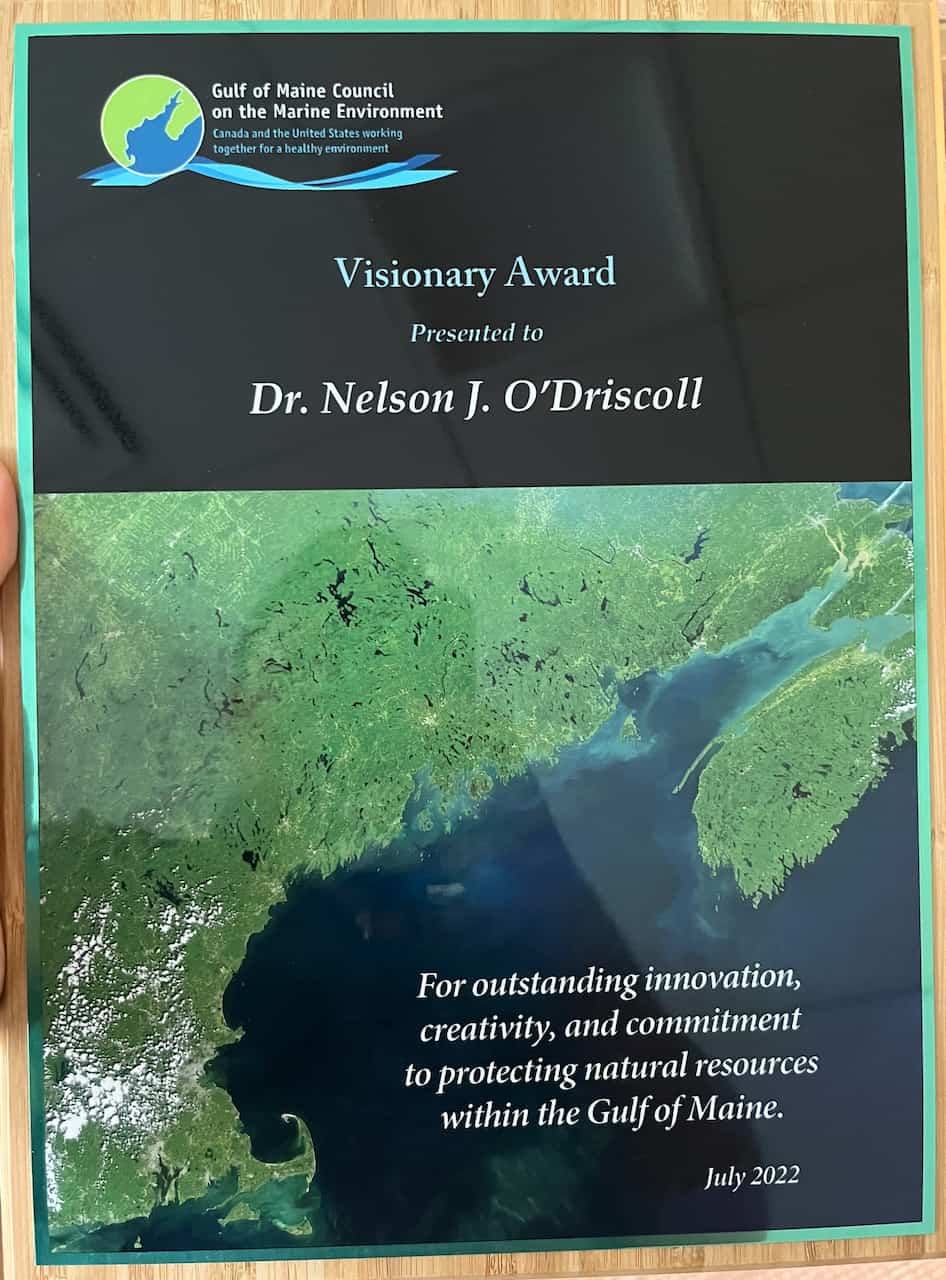 Dr. O'Driscoll has been presented with a Gulf of Maine Council on the Marine Environment 2022 Visionary Award. This award annually recognizes up to two individuals, businesses or organizations that border the Gulf of Maine. The Visionary Award recognizes "innovation, creativity, and commitment to protecting the marine environment".
Dr. O'Driscoll's research program focuses on understanding climate change impacts through the movement of mercury, an important and ubiquitous contaminant in ecosystems, including the Bay of Fundy and Gulf of Maine. The research he has led contributes to protecting the health and sustainability of our region. Over the years Dr. O'Driscoll has mentored many students contributing to the development of our next generation of environmental scientists.
Alongside the award Dr. O'Driscoll received a letter from Nova Scotia Premier Tim Houston which reads in part "Nova Scotia is fortunate to have your expertise and deeply appreciates your leadership in this field".
Congratulations Dr. O'Driscoll!