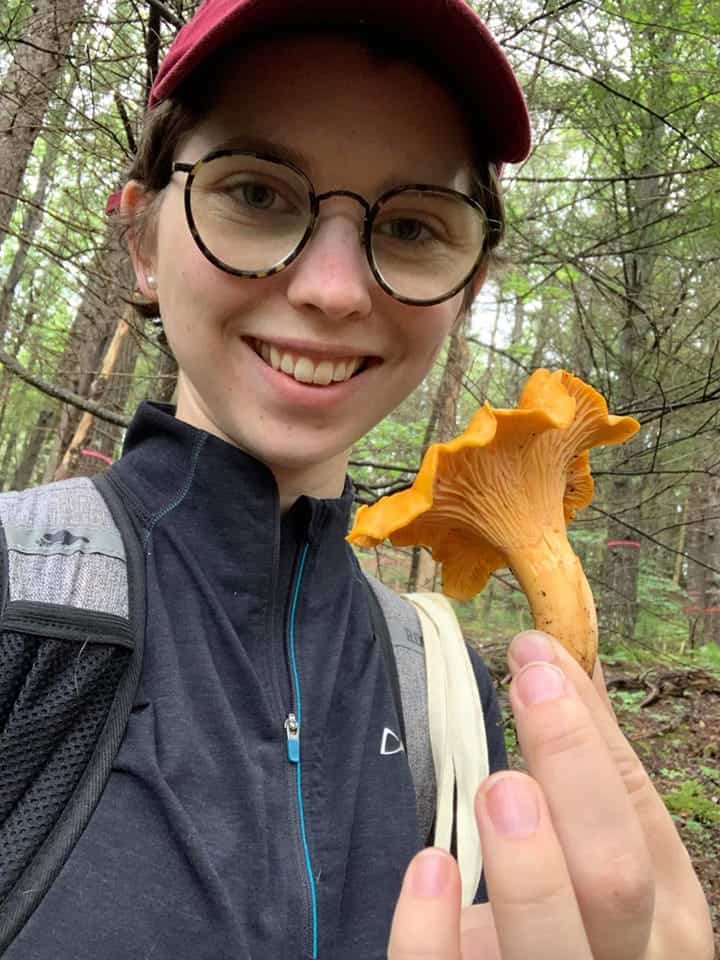 Fall Continental MycoBlitz
While many mushrooms are delicious, some can make you sick or make you wish you were dead. Thankfully, only a few that currently occur in the Wapna'ki Forest are truly deadly. Acadia students have been learning to identify mushrooms as part of their weekly volunteer time at the K. C. Irving Environmental Science Centre this fall.
Until they fruit, fungal species often go unnoticed since their mycelium lives underground or in decaying organic matter. Yet, they are essential and play important roles in our lives. Fungi have been used to prepare food through fermentation for millennia, several medical compounds like penicillin were developed thanks to them, and they allow nutrient flow in various ecosystems by breaking down organic matter. Most of the plant species that are native to Wapna'ki depend on the mycorrhizal relationship between fungi and their roots to survive and grow.
Researchers estimate that 3,000 mushroom species are found in the Maritimes. From this number, only a few hundred are currently known to science. To remedy this, Dr. Allison Walker, Professor in the Department of Biology at Acadia University and Director of the Irving Biodiversity Collection E.C. Smith Herbarium, along with the Museum of Natural History and the Nova Scotia Mycological Society invited the public to participate in a fungal diversity survey last month.
Acadia students participated in the Fall Continental MycoBlitz that took place throughout North America from October 13 to 22. Expert and amateur mycologists recorded their mushroom observations and submitted dried specimens to researchers for DNA sequencing to document the presence of as many species as possible and perhaps, discover new ones.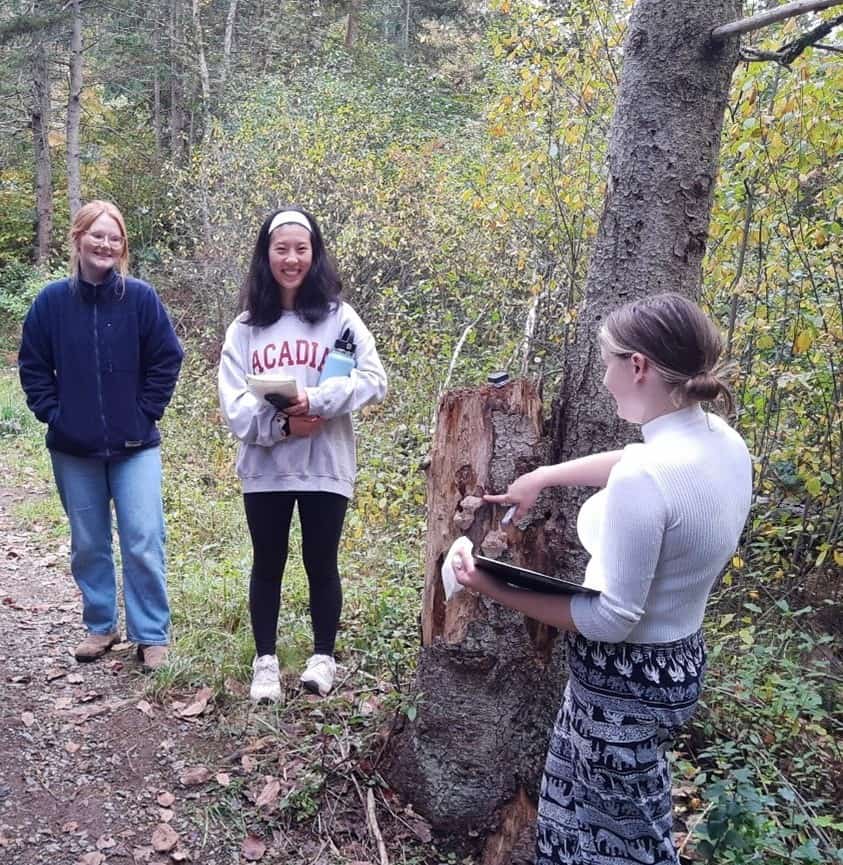 Students roamed the Acadia Woodland Trails during the MycoBlitz to capture the fungal diversity that is found in Acadia University's backyard. Specimens have been sent for DNA sequencing and we are looking forward to receiving the results! So far, species like the fly agaric (Amanita muscaria), the northern red belt (Fomitopsis mounceae), the turkey-tail (Trametes versicolor), and the orange jelly spot (Dacrymyces chrysospermus) have been found along the trails.
The fungi kingdom is mysterious and there is still lots unknown about it. It is not too late to make a contribution to science; download the iNaturalist app or use the web interface to submit your mushroom observations. Many mushroom species will remain visible along the Acadia Woodland Trails over the next weeks. Download a trail map of Acadia's Woodland Trails: https://kcirvingcentre.acadiau.ca/harriet-irving-botanical-gardens/woodlandtrails/.