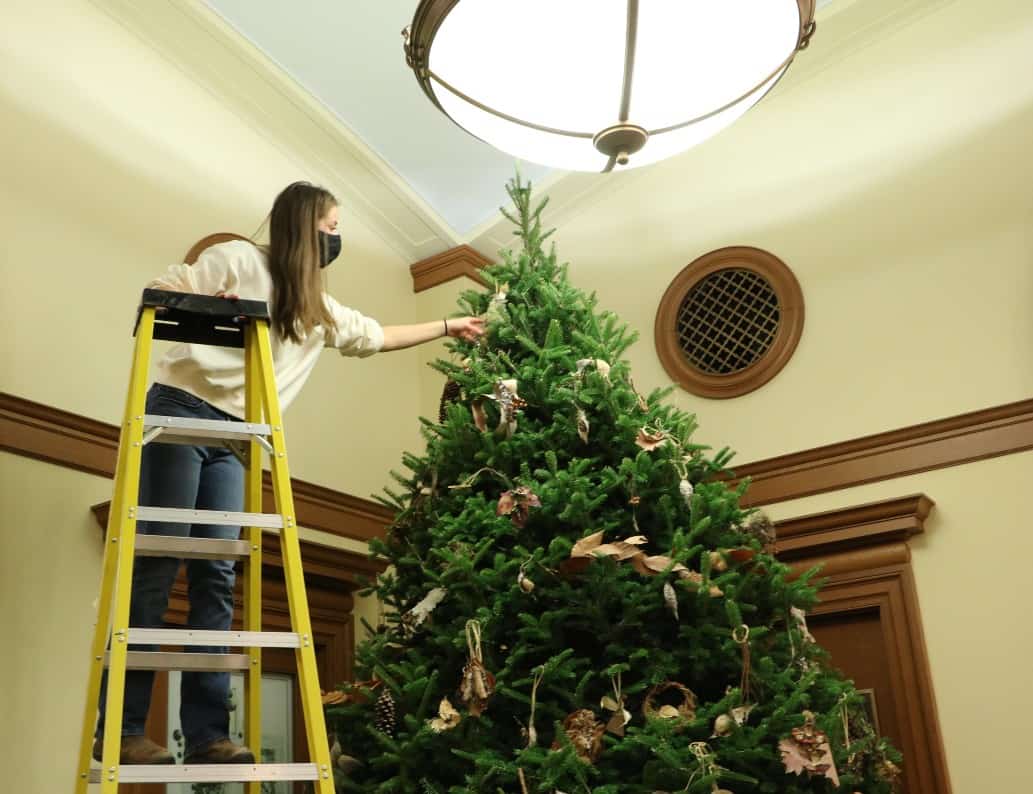 It's December and that means it is time to embrace the festive spirt! Students are busy using the garden room to prepare for exams and end of semester projects, so we brought in this beautiful balsam fir to raise spirts as the fall 2020 semester winds down.
In a typical year, the Friends of the Acadian Forest volunteer group decorates the K.C. Irving Centre tree. With the COVID-19 policies in place this year campus remains closed to the public. Instead, some of the Irving Scholars on campus had the opportunity to decorate the tree!
This tree may look a bit different from the traditional Christmas Tree. All of the decorations are handmade with materials sourced from the Acadian Forest region. There are no lights, bows, or glass ornaments, we want the tree to exemplify the beauty found in nature around us.