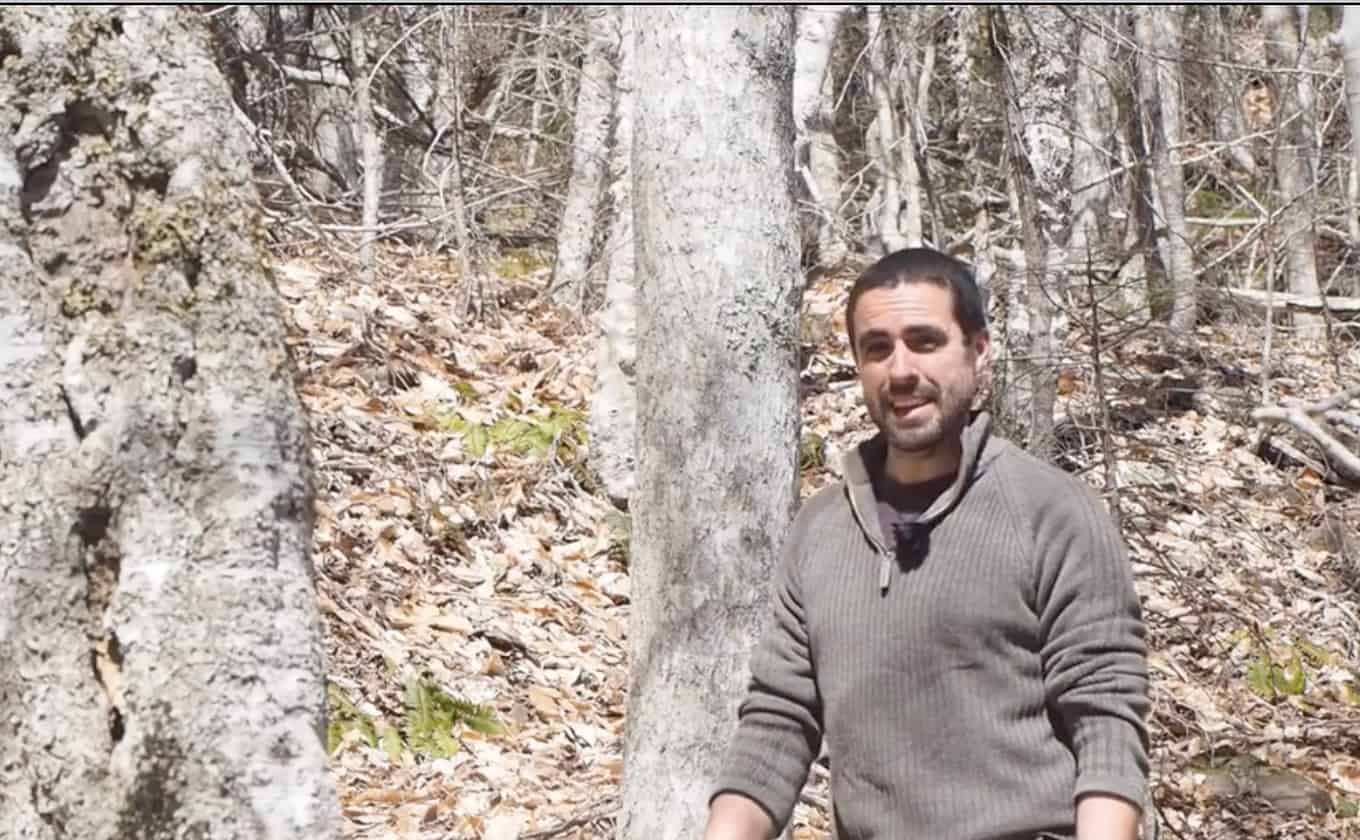 Our Irving Biodiversity Collection Manager and E.C. Smith Herbarium Curator, Alain Belliveau, just finished teaching the Flora of Nova Scotia, a third year biology course. This course has been taught at Acadia University for decades, and Alain follows in the footsteps of Dr. Sam Vander Kloet, Dr. Rodger Evans, and Ruth Newell. Alain had planned for a field-intensive course, knowing that plant identification is best done in a hands-on learning environment. However, he quickly pivoted to online learning as Nova Scotia went into lockdown during the third COVID-19 wave.
In lieu of in person learning, Alain developed over six hours of video content that showcased his and botanist/ecologist Dr. Nick Hill's knowledge of different Acadian Forest Region habitat. The habitat types featured included boreal forest, southern deciduous forest, floodplain forest, calcareous habitat, old growth forest, nutrient-rich swamp, sand barren, and acidic bog.
Students also used the citizen science app iNaturalist to help them learn how to identify species while exploring the outdoors in their backyards and local trails. You can try it out too! iNaturalist is free to download, very easy to use, and contributes to science. Find it in Play Store or Apple Store on your mobile device, or go to iNaturalist.ca on your computer's web browser.
The class had 15 participants and it was an overwhelmingly positive experience for students. Student feedback was positive and many felt that although the course would have been even better in person, they still enjoyed the experience and learned a lot.
Alain was also pleased to have guest speaker shalan joudry from Bear River First Nation join the group for a lecture. This lecture was a highlight for many of the students as they learned about two-eyed seeing, and indigenous relationships with plants and nature in general.
When asked, Alain said "the course couldn't have been better for me as an instructor. Students were engaged and absorbed many lessons about the flora of Nova Scotia and biodiversity conservation in Nova Scotia, and I'm confident they'll benefit from this in their respective careers and endeavours."