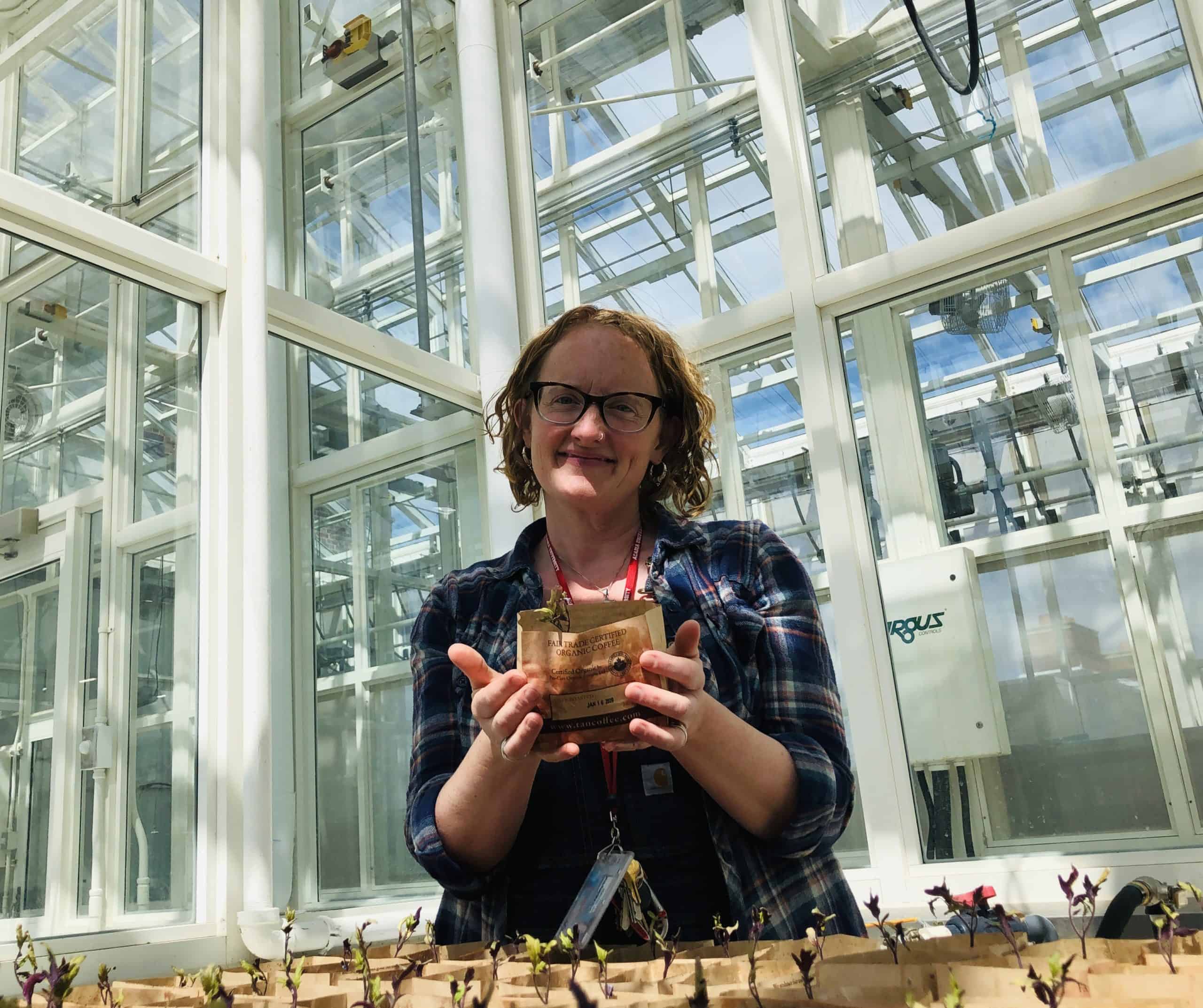 Late this winter, Acadia School of Nutrition and Dietetic students from Dr. Liesel Carlsson's "Food and People" course started tomato plants in the greenhouse at the K.C. Irving Environmental Science Centre during a hands-on labs. Then, in the middle of March, the world outside of the greenhouse changed drastically because of the onset of the global pandemic. The students had to leave campus in a rush and weren't able to continue their project on growing nutritious food and learning about food security. Thankfully a few essential staff remained working in the greenhouse and the tomato plants kept on growing.
In mid-June, with special permission to enter campus very briefly, Dr. Carlsson along with recent Acadia graduate Cassidy Collins and current student Tanvi Dabas transplanted the 200 tomatoes into large pots. The tomatoes are now in the process of being distributed to families in need through the Wolfville Area Food Bank. This summer the recipients will be able to grow their own tomatoes on their doorsteps or in their backyards.
One of the positive spin-offs from the current pandemic has been a resurgence in home vegetable gardens. It's great to see so many people getting outside, getting their hands dirty and growing their own food. A big thanks to Dr. Carlsson, Cassidy and Tanvi for donating their time to help out community members in need during this difficult time. We hope that the families who receive the tomato plants will find some joy in growing their own lunch!