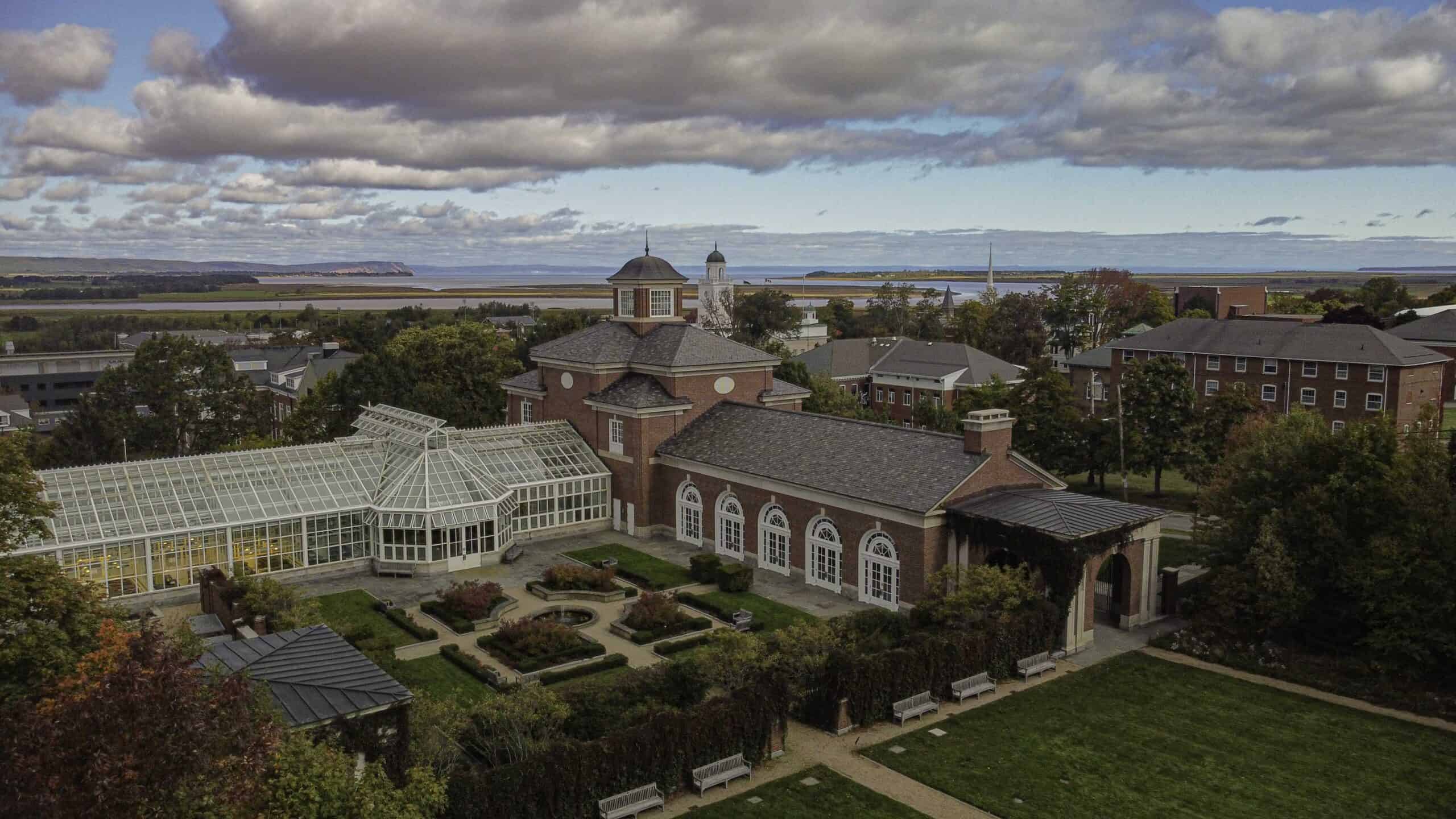 The Harriet Irving Botanical Gardens were recently featured on CBC News. A journalism team visited the Gardens last week as they were preparing a story on the benefits of planting native species in home gardens this season.
Melanie Priesnitz, Conservation Horticulturlist says, "planting native species helps support biodiversity, provides habitat for wildlife including pollinators and helps to ensure that future generations will have lush green gardens and wild spaces to enjoy!" 
The Harriet Irving Gardens are a source of inspiration for those interested in gardening with native species as the 6-acre botanical garden has been planted with over 17,000 individual plants and over 250 species that are all native to Wapna'ki, or Acadian Forest Region that makes up most of the Maritimes.
If you are interested in planting more local species, we encourage you to visit the Harriet Irving Gardens to get your creativity flowing! The Gardens and Conservatory are open to the public daily from dawn to dusk. Please note masks are required in indoor spaces at Acadia University.
We also encourage those with a passion for native species to order a copy of A Natural Balance this book features an illustrated appendix of 50 native species found in the Harriet Irving Gardens and celebrates the 20th Anniversary of the K.C. Irving Environmental Science Centre and Harriet Irving Botanical Gardens by telling the story of the design and construction of the facility.
Opportunities to purchase native plants
The Harriet Irving Botanical Gardens will host a Native Plant Sale on Saturday June 4th, with a rain date of June 11th. Native perennials grown by a wonderful team of volunteers from seed collected in the Gardens will be available. As the CBC piece mentions, our friends at Baldwin Nurseries are also a great source of native species. Baldwin's will be at our Plant Sale June 4th, offering a selection of native trees, shrubs, grasses and perennials. If you want to learn more about what plants will be available at the Native Plant Sale visit our website.