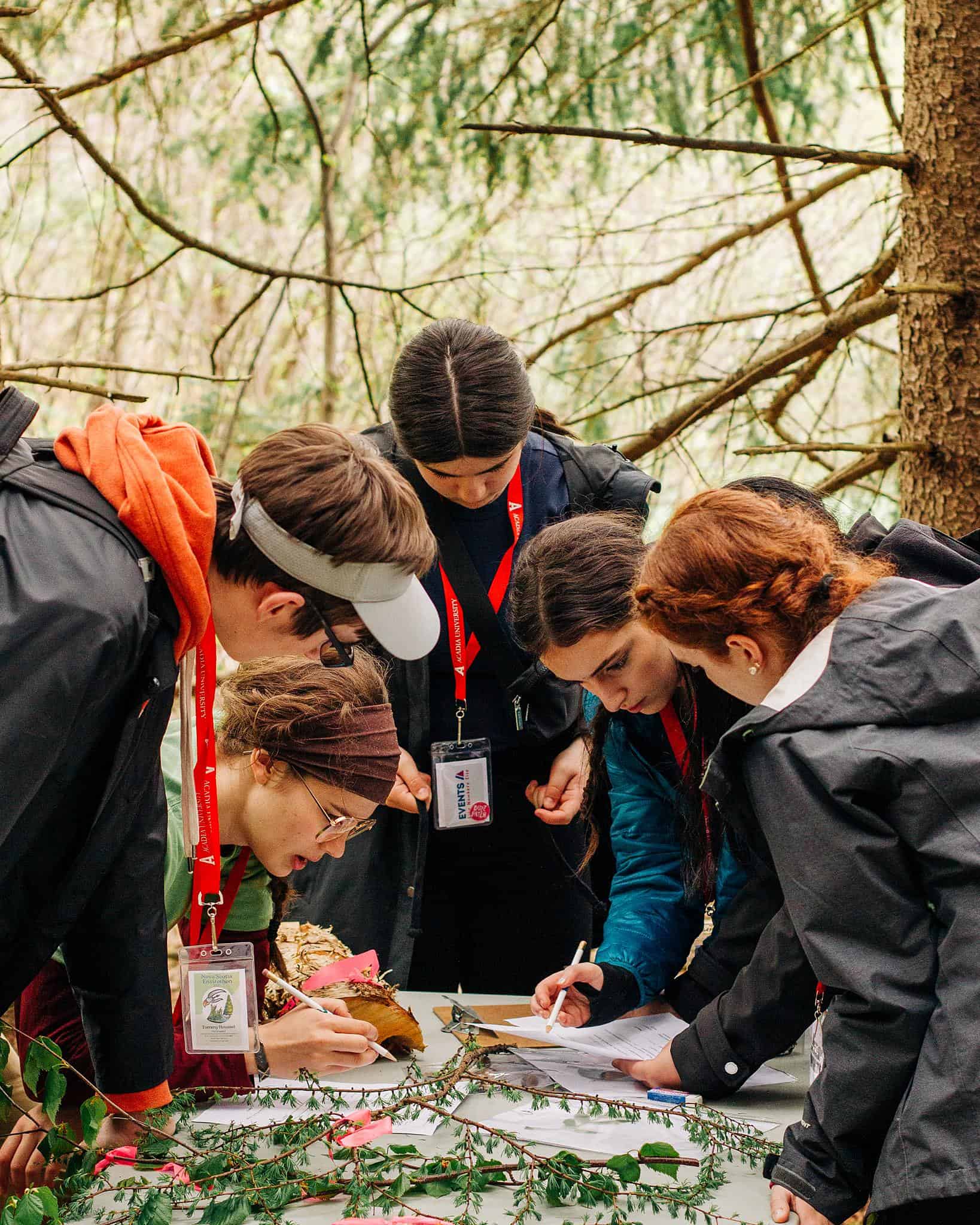 It was an exciting couple of days at the K.C. Irving Environmental Science Centre and the Harriet Irving Botanical Gardens on May 25th and 26th as we welcomed fifty-five students from across the province to Acadia's campus for the provincial Envirothon competition. This year was our biggest competition since the pandemic with 10 teams representing 6 different high schools from across the province. In addition to the student participants, over 26 volunteers attended this year's competition which included experts from the Department of Natural Resources and Renewables, Net Zero Atlantic, WILD Outside, Shubenacadie Wildlife Park, and the Mersey Tobeatic Research Institute.
Envirothon participants are tested on five subject areas: wildlife, forestry, aquatics, soils and land use, and a current issue. This year's current issue was adapting to a changing climate.
The vision of NCF-Envirothon is to equip students with the knowledge and skills to educate others, inspire action in their local communities, and promote a lifelong commitment to environmental stewardship and sustainability.

NCF Envirothon (National Envirothon Organization)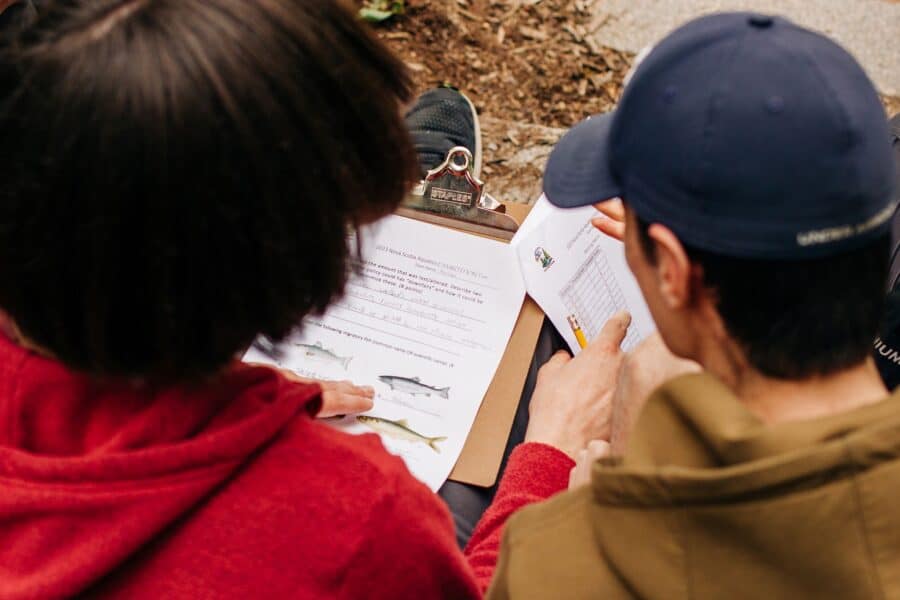 This year's Envirothon participants had to keep up with a demanding schedule that included two full days of testing and activities on Acadia's campus. The first day was dedicated to field tests, while the second day was dedicated to oral presentations. Each team completed four field tests on the topics of forestry, wildlife, aquatics, and soils and land use administered by subject experts on Acadia's Woodland Trails. Participants had the opportunity to learn hands-on environmental science field techniques that including tree coring, invertebrate and water sampling, and soil profiling, among other skills.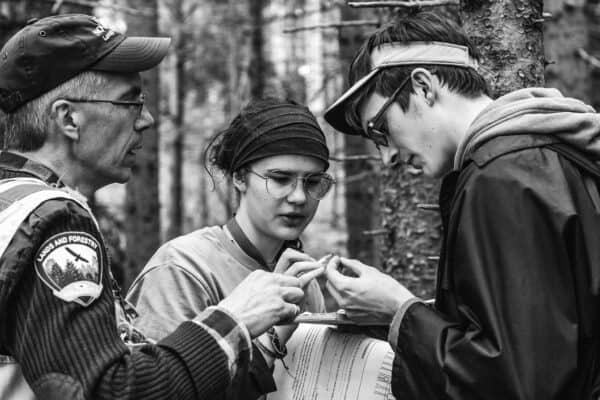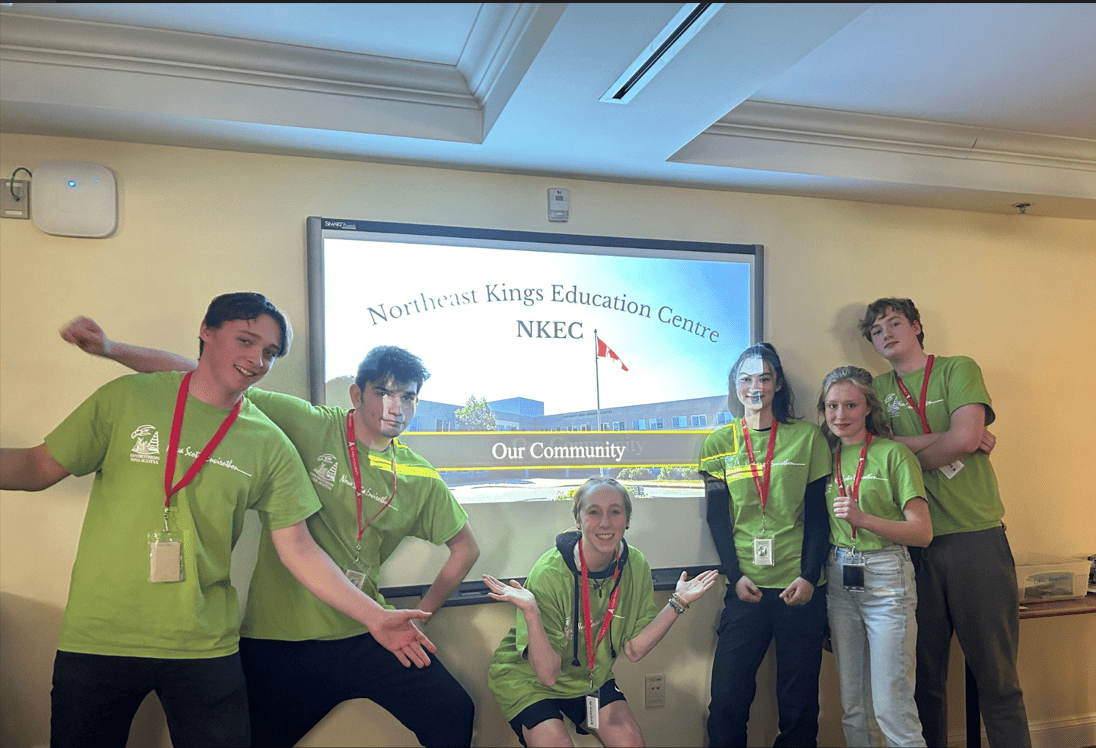 The second day was devoted to oral presentations created by each team that addressed this year's case study. The case study asked each team to create a strategic plan for their own community that addressed some of the goals outlined in the Nova Scotia Clean Growth Plan. Congratulations to the team from Northeast Kings Education Centre, the winners of the oral presentation component, who delivered an outstanding presentation on their plan to install solar panels at their high school.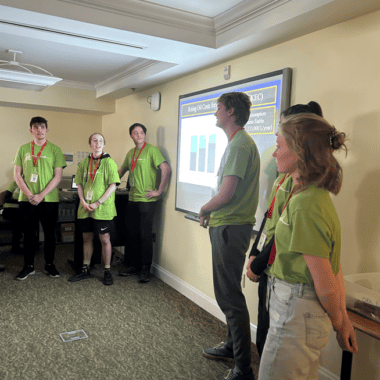 Besides the competitive aspect of the competition, the students had the opportunity to tour other sustainability initiatives on campus including the Growcer behind Wheelock Dining Hall and the Acadia Farm. There were also opportunities for outdoor team-building activities led by WILD Outside, a bonfire in the Harriet Irving Botanical Gardens, and a presentation from one of our partners, Net Zero Atlantic, about renewable energy and sustainable development.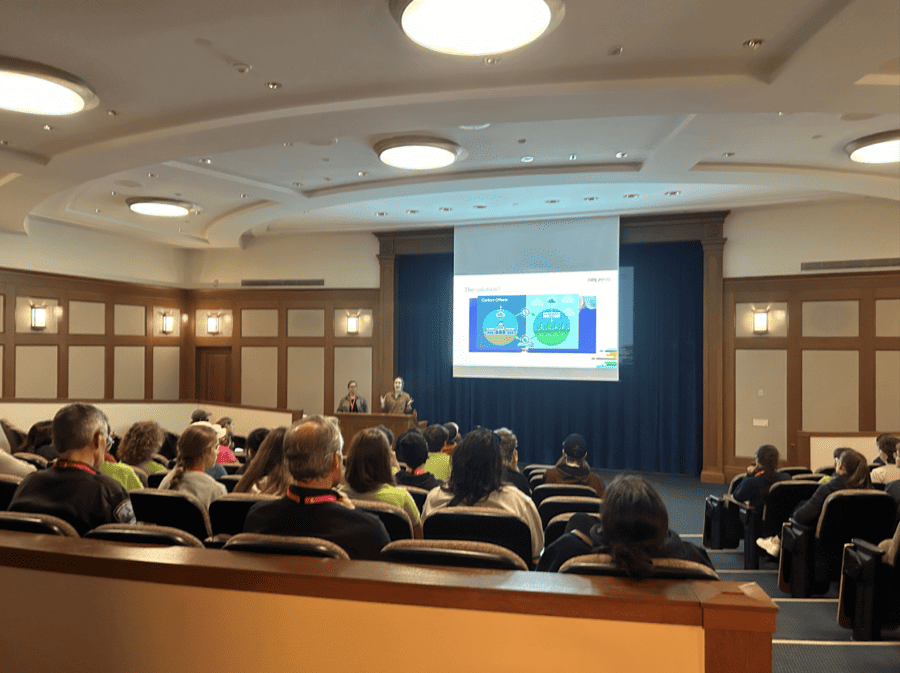 While all ten teams rose to the challenge of this year's Envirothon, a special congratulations goes to the provincial winners, Cobequid Educational Centre Team A, who will be representing Nova Scotia at the national NCF-Envirothon competition in New Brunswick this July. We wish you all the best of luck!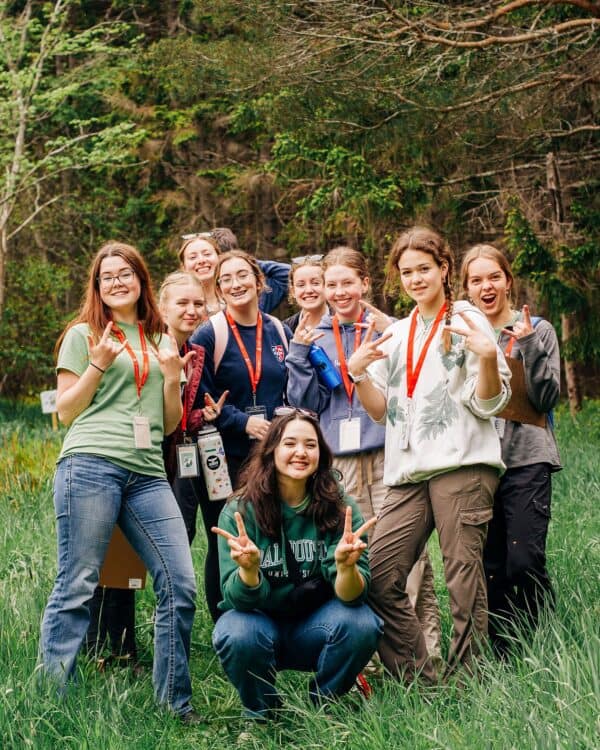 This year's competition really tried to emphasize the interrelationships between the environment, social and cultural norms and values, and the local economy. I hope the main message that the Envirothon participants take away is that we need everyone's skills, passions, and talents to address the complex environmental challenges that we currently face.

Sarah Lavallee, 2023 Nova Scotia Envirothon Coordinator (Interim Research Manager & Irving Scholar Coordinator, K.C. Irving Environmental Science Centre)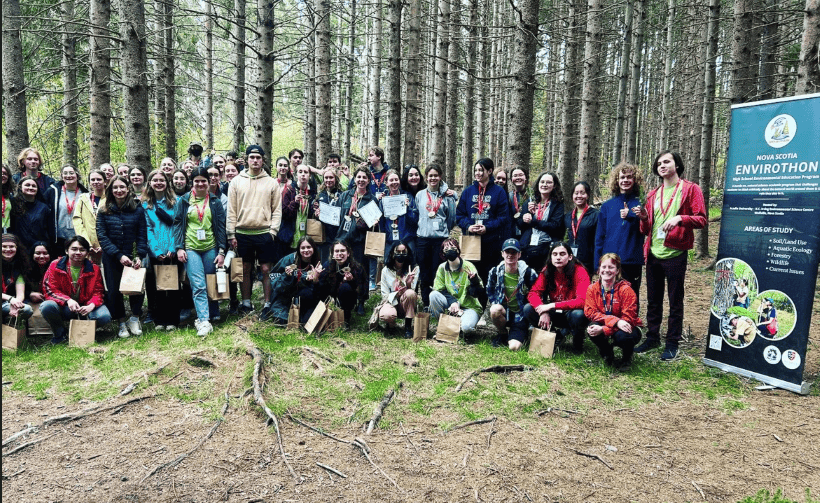 The 2023 Nova Scotia Envirothon would not have been possible without the support of numerous individuals. We would like to extend our deepest gratitude to Acadia University and the K.C. Irving Environmental Science Centre for hosting the competition, our partners, Net Zero Atlantic and WILD Outside for your involvement with programming, and this year's sponsors. Finally, we express our deepest gratitude to the 26 volunteers who helped bring this program to life. Thank you for supporting environmental education in our province!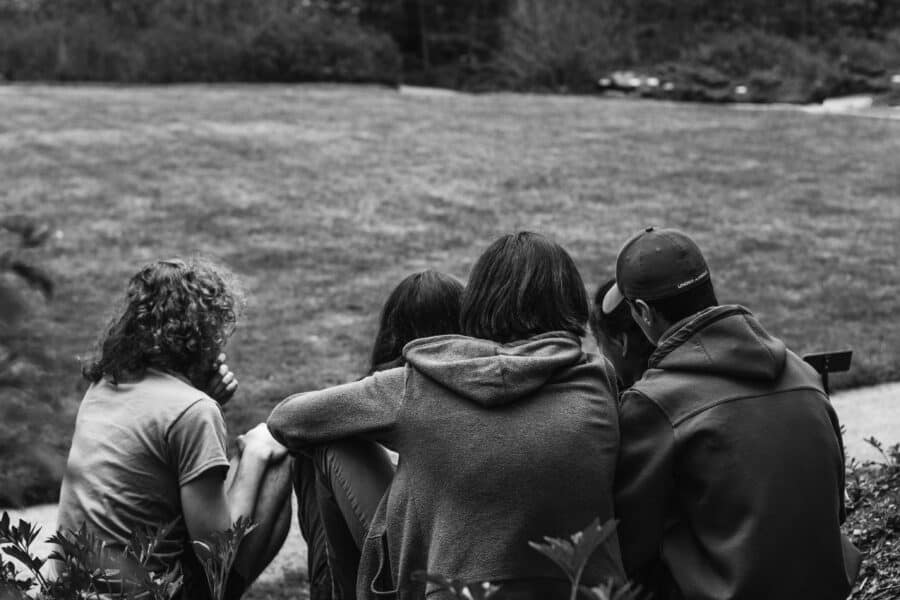 Do you know of youth in your community who would be interested in attending the Nova Scotia Envirothon next year? Help us spread the word about this unique program! Visit our website for more information: https://kcirvingcentre.acadiau.ca/about/nova-scotia-envirothon/