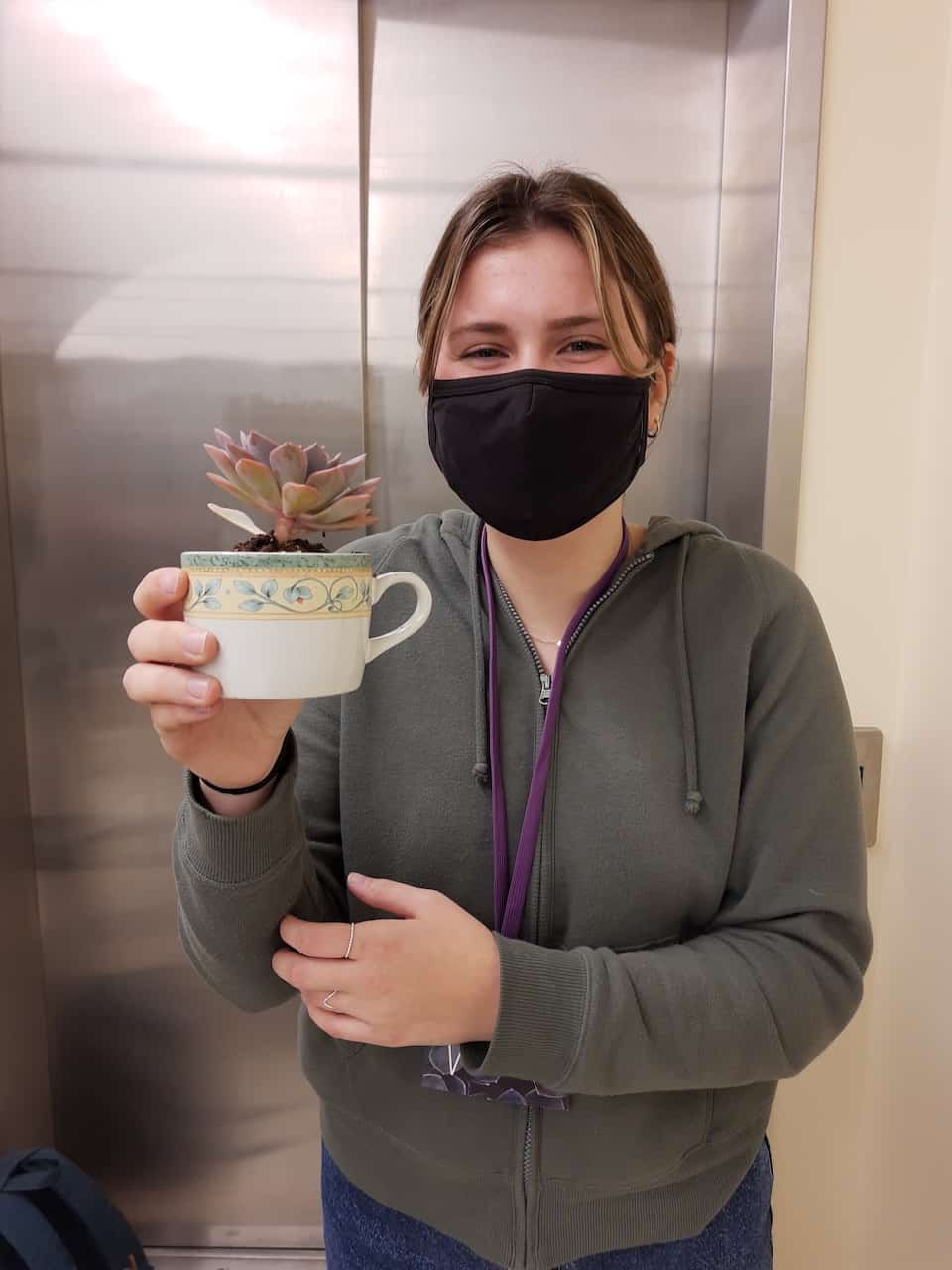 The K.C. Irving Environmental Science Centre and Harriet Irving Botanical Gardens partner with the Acadia Mental Health Initiative annually to provide a succulent planting event for students. The main goal of the event is to provide a positive mental health break during a high stress point in the semester. Gardening and connecting with nature are well known for positively impacting our wellbeing. 
Sam Jean, event organizer, says "It was great to see so many students come to the Irving Centre to get a new plant friend! Many participants expressed how grateful there were for the event and how excited they were about it. Many were also thrilled to see the Christmas tree in the Centre's lobby and the plant collections in the Phytotrons and the Conservatory".
We would like to thank the numerous Arthur L. Irving Scholars and Resident Assistants who helped the event run seamlessly. As well as thanking the Acadia Mental Health Initiative, the Equity Office, and Residence and Student Life for their help publicizing this event. 
Our team propagates succulents throughout the year to ensure we have a large selection for this popular event. This year we had over 250 students visit to adopt a new succulent and receive tips on plant care and campus mental health services.