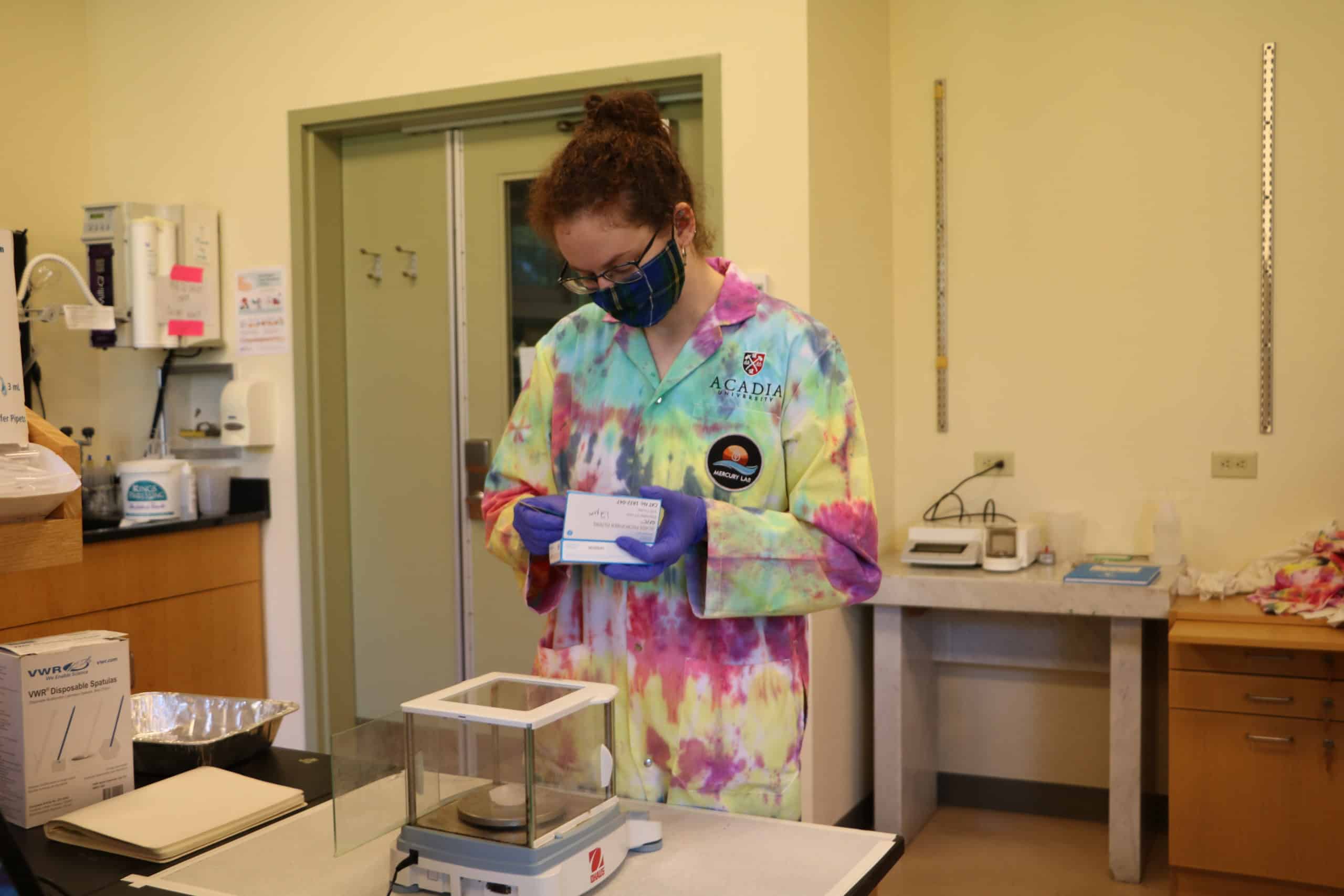 Since the COVID-19 shutdown of the Acadia University campus in mid-March, conducting research at the K.C. Irving Environmental Science Centre has been challenging but, perhaps surprisingly, a lot of work continues. Most of us are working from home with occasional forays to the Irving Centre to check on experiments already underway or machines that need to be maintained. A lot of work has been conducted from home or online with students and colleagues.
E.C. Smith Herbarium Collection Manager Alain Belliveau has indicated that "researchers' spirits are high due in large part to the balance of fair-weather fieldwork, zen-filled data processing and entry, less time commuting, and lots of quality time with their 'bubble' family and friends. Focusing on the bright side of this unfortunate situation has been key."
For Dr. Robin Browne, Propagation Specialist for the Irving Biodiversity Collection, "COVID-19 has caused us to draw upon on our collective creativity and flexibility. It has taken a great deal of time and energy to continually position ourselves for resumption of our intended research activity once it is safe to do so. Recovery has become our focus. We are coping with the challenges."
Research scientist Dr. Nelson O'Driscoll notes, "All of my lab and field research has been stopped since February, but we are hopeful that we will be given approval to restart very soon! The COVID-19 shutdown has had a huge impact on my ongoing projects and student training. All my students and technicians are working from home and we are doing our best to advance writing projects and course work virtually, while planning for better times".
Everyone is hopeful that, as provincial restrictions are gradually lifted, on-site research at the Irving Centre will resume, especially involving students! As that happens, we will be sure to post updates.
Stay safe!
Ian Spooner, Research Director, K.C. Irving Environmental Science Centre