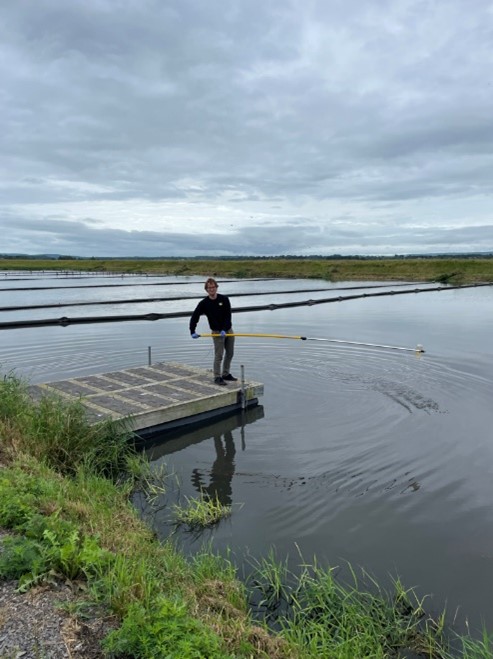 In recognition of Acadia's focus on Sustainable Development Goal 14: Oceans and Life Below Water this year, we are publishing a series of articles that highlight researchers at the K.C. Irving Environmental Science Centre who study water and aquatic organisms. This article is the first in the series.
Water is essential to life. Yet, humans continue to pollute and overuse our earth's supply of water. As climate change strains earth's natural systems and increases inequities between the privileged and underprivileged nations, access to water and water policy is becoming an increasingly fraught topic. One only has to look south of the border to witness the devastating effects of severe droughts in California and the political fight over state access to the Colorado River. While Canada has one of the largest renewable supplies of freshwater in the world, this does not leave Canada immune to the effects of the increasing scarcity of freshwater in other nations. Just like water itself, the increasing tensions around the equitable distribution of water have trickle down effects to every level of life as we know it. World Water Day, which was recently celebrated on March 22nd, is an important reminder about the need for increased awareness and action about water from a global and local perspective. At the K.C. Irving Environmental Science Centre, there are numerous researchers studying water and the organisms that rely on aquatic environments. One such researcher is Dr. Jennie Rand, Professor in the Ivan Curry School of Engineering & Head of the Engineering for the Environment Laboratory in the K.C. Irving Environmental Science Centre.
Dr. Jennie Rand's research focuses on water treatment, environmental surveillance, and agricultural water. During the COVID-19 pandemic, Dr. Jennie Rand's lab became involved with water surveillance that tested for SARS-CoV-2, the virus that causes COVID-19. Dr. Rand's lab tested community wastewater in Wolfville through various sampling methods to determine the concentration of SARS-CoV-2 and the implications of high concentrations of the virus in wastewater. Dr. Rand and her students sampled influent to community wastewater treatment plants three times a week during the height of the pandemic. These data from the water sampling were then shared through an online dashboard that was available to the public in collaboration with Dalhousie University. When asked about the global explosion of water sampling during the pandemic, Dr. Rand cites the need to help during a time when many felt powerless as the motivating force for the resurgence of water sampling as a public health tool.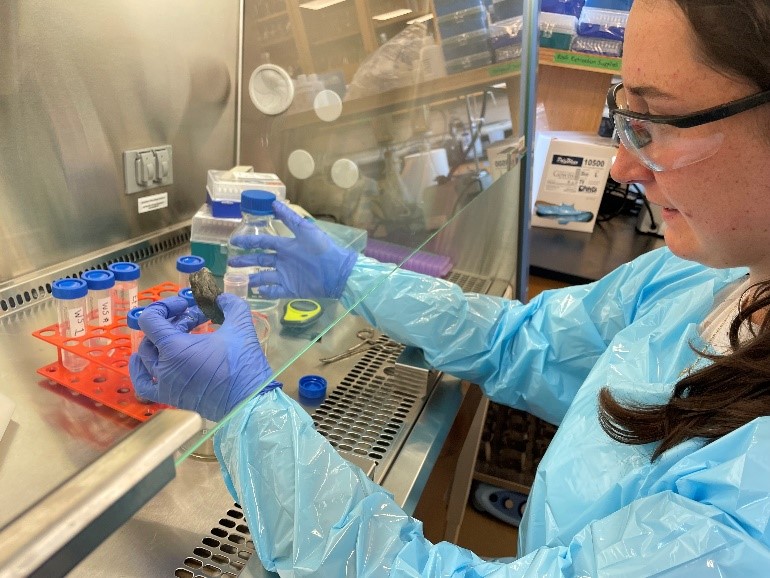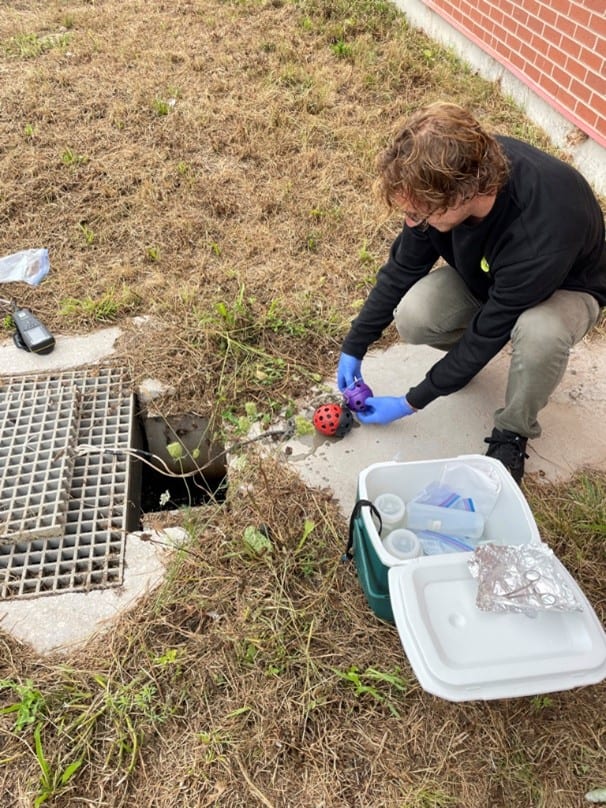 In addition to testing for the SARS-CoV-2 virus, Dr. Rand's lab also tests community wastewater for THC metabolites to better understand current community health needs. While Statistics Canada conducted a country-wide assessment of drugs of concern in wastewater, Dr. Rand's lab is trying to develop similar testing techniques at a community scale. This sampling is a first step to provide a more nuanced picture of the health of the community, particularly when it comes to the relationship between mental health and substance use.
While Dr. Rand's research is based in rural areas, she stresses that the differences between urban and rural communities can come down to their access to resources. All water is treated to the same standards, what changes is the access to human resources and research. Not every rural Nova Scotian community has a university like Wolfville that can partner with the Town's engineer and conduct research on the community's water. For rural communities, increasing access to these resources is key for increasing community health and wellness.
Water quality is different in every location. You cannot necessarily package a water treatment system; it may not be replicable in different communities.

Dr. Jennie Rand