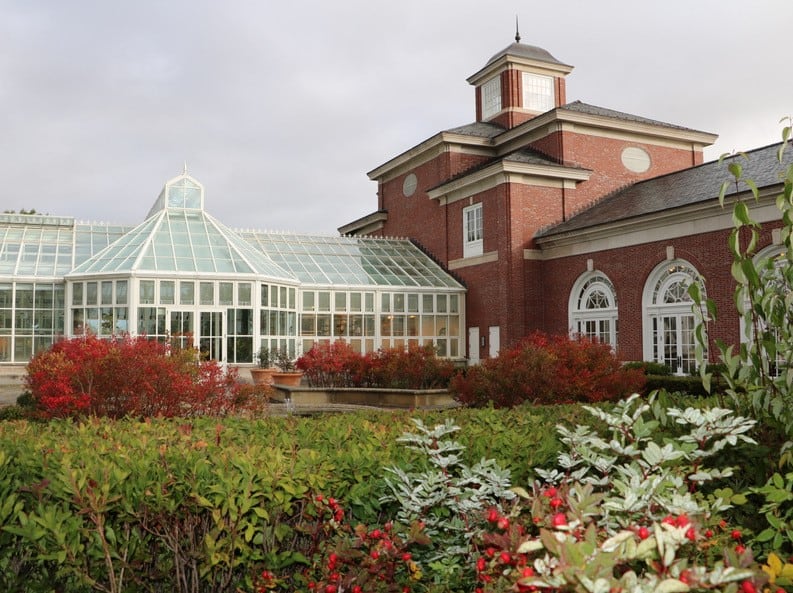 Our new website features updated imagery of the facilities and a detailed overview of the nine distinct Acadian Forest habitats that are represented within the Harriet Irving Botanical Gardens. Research is also a key focus of the new website, with an updated section profiling the interdisciplinary environmental work undertaken by faculty and students in the K.C. Irving Centre laboratories.
The K.C. Irving Centre and Harriet Irving Botanical Gardens are prominent features of the Acadia University Campus. For over two decades, the facilities have been home to world-class research laboratories and phytotrons. The adjoining Harriet Irving Botanical Gardens are dedicated to the conservation of Acadian Forest Region plants and promoting public education.
Dr. Ian Spooner, Director of Research, says the launch of this website couldn't come at a better time.
"Given the realities of COVID-19, our campus community is distanced, and the new website will give students, faculty, staff, and the greater community a place to connect with what is happening in the K.C. Irving Centre."
Our new website simplifies content, increases visibility of our programs and research, and fosters dialogue within our community. We are grateful to the Arthur L. Irving Family Foundation for helping us acquire this virtual platform which is so important in the sharing of ideas for the future.
"The purpose of the K.C. Irving Environmental Science Centre and the Harriet Irving Botanical Gardens, from their earliest beginnings, is to enhance the student experience at Acadia University," says Chancellor Emeritus Arthur Irving (HON '03).
"This new website is launched in that same spirit. It's about telling the student story at Acadia: one of academic pursuits and important research at the Centre, about walks in the garden, perhaps identifying new plants in the Medicinal Garden, and it's about meeting old and new friends in the Garden Room," says Mr. Irving. "I'm especially grateful to the team who spent endless hours and put a lot of heart into this new site. Thank you."