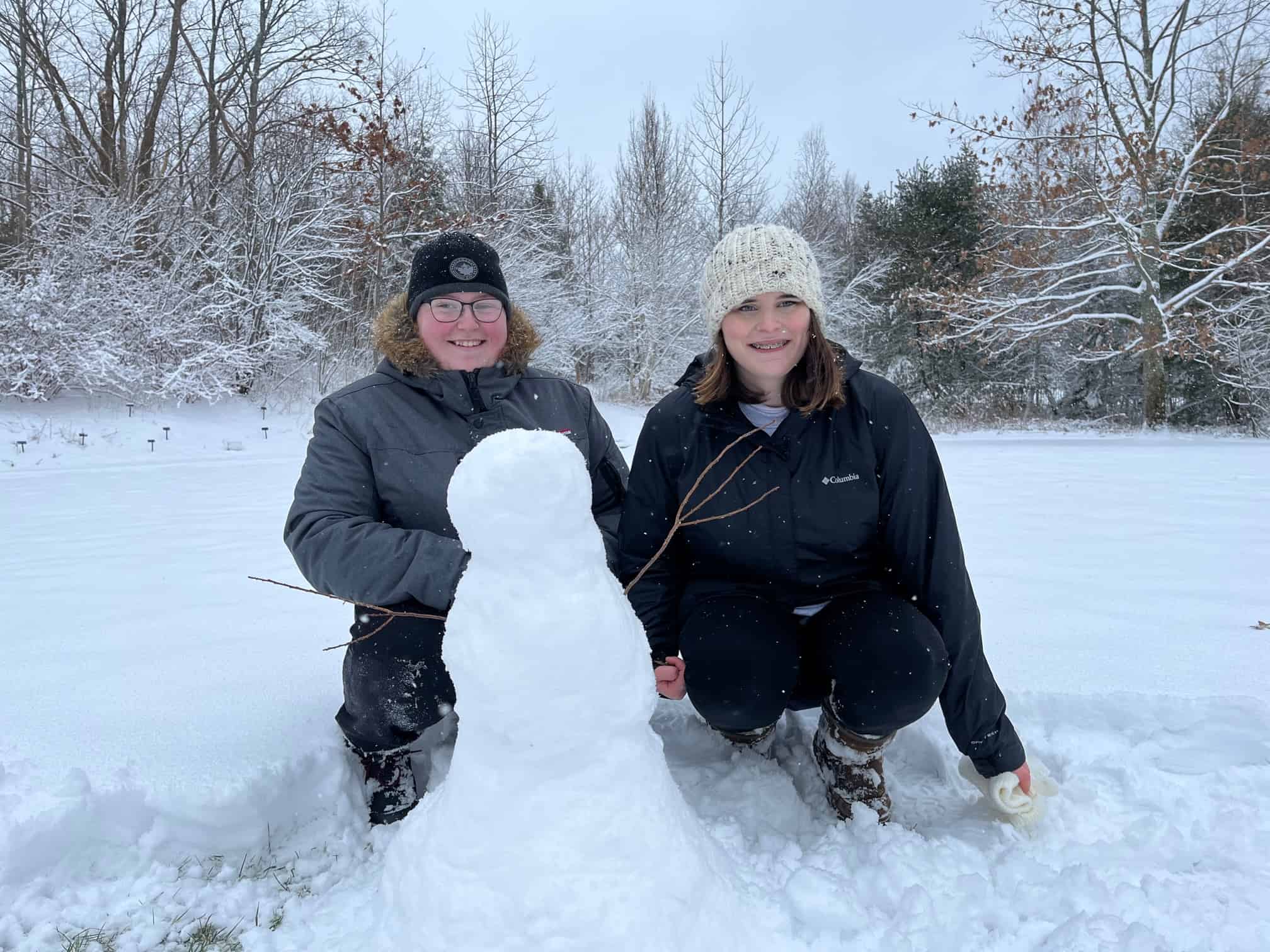 February is a great time of the year to visit the Harriet Irving Botanical Gardens, especially on a sunny day! The garden in winter is a majestic space filled with active wildlife and plenty of hope. In winter, you can clearly see the structure of the garden. Hardscapes such as our beautiful hand built dry-stacked stone wall stand out. This stunning landscape feature defines the area of our Marsh which is beautiful in winter with its sparkling surface ice and red rosehips in the foreground.
Winter is a great time to observe birds in the garden as they are easier to spot sitting in leafless trees. You can watch and listen to our resident black-capped chickadees visiting their food caches and foraging for winter treats such as conifer seeds.
If we're lucky and have snow, you can observe the tracks of garden residents such as mice, squirrels, chipmunks and voles. It's fun to learn how to identify their tracks and observe their travel patterns in the garden.
Winter can be long in Nova Scotia so getting outside for fresh air and exercise is important for your physical and mental health. Remember, you're never too old to play in the snow!
The Harriet Irving Botanical Gardens are open throughout the winter months for quiet, contemplative walks in nature. Only the main gates on University Avenue are open (the Park St. and Westwood Ave. gates remain closed.) The pathways are not cleared so please wear warm winter boots and walk with caution in case of ice.